Presidents Message
January 26, 2021 by Kirsten Whetstone
Policy/Legislative
2020 
Pandemic, Zoom and Google Meets. Masks, Elections and Work from Home. Virtual just about everything. Enough said.
2021 Moving forward with hope and dedication to making great communities happen for all here in the great State of Utah.
Changes in Chapter Leadership
As of January 1, please join me in welcoming our newest Executive Board member and Chapter Vice President, Francisco Astorga, AICP. Francisco is thankful for this opportunity to serve the APA community. In 2019, Francisco took the reins of the Planning Department in Bountiful and good things are happening there.
Ted Knowlton, AICP, our esteemed colleague, and Chapter President for the last many years, has passed the baton and is happily taking on the Past President's role. I am thankful he will be around as we peacefully and calmly transition. Many thanks to our long time President and Past President Lani Kai Eggertsen-Goff, AICP, who is finally able to step away and direct her keen planning intelligence to other important community projects. We will miss her input and leadership immensely. Thank you, Lani, for your guidance and service!
Kevin Leo, AICP,  has announced he is resigning as Chapter Treasurer due to a job change and we thank him for his contribution to the Chapter. If you are interested in the Chapter Treasurer position on an interim basis, or if you know of someone who is, please contact Francisco Astorga as soon as possible (fastorga@bountifulutah.gov). The interim position runs through the end of 2021. Elections for Chapter Secretary and Chapter Treasurer (2-year terms, starting January 2022) will be announced later this year.
Work Plan 2021
Be on the lookout for an email from the Chapter with a link to the Draft Work Plan for 2021. As soon as the Executive Committee has finished reviewing the draft, we will present it to the membership for your comments. The Draft Work Plan 2021 includes 4 main objectives and various strategies to achieve them. These objectives include: 1) Increase membership, 2) Bring additional high-visibility value to members, 3) Strategically utilize new communications structure, and 4) Activate across-the-state participation.
Advocacy and the Legislature
The 2021 Utah Legislature is getting up to speed. One bill that caught our attention is House Bill 98 sponsored by Representative Paul Ray (https://le.utah.gov/~2021/bills/static/HB0098.html). This bill essentially mandates from the State level, the quality or design standards allowable (or not) for affordable housing projects. Good design is key to getting projects approved. Good design is important to communities. In the long run, projects designed well, including affordable housing projects, are more acceptable to neighbors and communities. APA Utah supports good design and smart growth for all projects. Affordable and attainable housing deserve no less. Maintaining a community's design standards for all projects reinforces long-term value for enhanced quality of life for everyone. Local communities are best equipped to decide the design standards most appropriate for their citizens. This topic is one of many that impacts our communities as we strive to achieve our collective goal of "making great communities happen for all". Visit the website (legislative page) for more information about current bills. Advocate for your community regarding this topic and many others being debated at the Utah State Capitol Hill. All views are welcome.
Joint Fall Conference 2020 and Spring Conference 2021
Feedback on our joint fall conference with the Utah League of Cities and Towns indicates it was overall a positive and valuable experience, despite the virtual format. We rolled with the punches and learned that this too is possible. It was a different experience; made somewhat familiar with two days of on-site, in- person mobile workshops that were well received. It was great to get out and see our colleagues again, of course maintaining proper social distancing. Stay tuned to the new and improved Utah APA website (apautah.org) for Spring Conference 2021 information. Sunny Kanab is the planned destination. May 19, 20 and 21 are the "save the dates". Covid rates and state of vaccines will be our guide. Conference speakers and presenters are still needed. Contact Executive Administrator, Judi Pickell, at admin@apautah.org for more information. We are exploring resources and asking for assistance and expertise in hopes of providing a virtual option.
Chapter Budget
During our upcoming January Executive Committee meeting we will evaluate the Chapter budget to see where we stand considering the anticipated dip in membership resulting from pandemic impacts. Other Chapters are seeing 10-20% drop in membership since the beginning of 2020. APA National is using a worst-case scenario of a 25 percent revenue reduction in their budget planning. The Committee will report back to our members as we adjust the budget.
If you are struggling with whether to drop your APA or AICP membership due to COVID-related hardship, please contact APA National and talk with them first. They are providing a fair amount of leeway on dues that will enable you to sustain your membership. And, please let me know if you have any questions or concerns!
Continuing Education, AICP Changes, and a Planners Book Club
Other Chapter activities include working with the University of Utah and our Program Committee to offer a virtual series of workshops and other continuing education opportunities. Also, to make life easier for AICP Members who need to always figure out if it is this year or next that they need to complete their required Certification Maintenance (CM) hours, APA will be transitioning all AICP members to the same 2-year period. In addition, there will be changes to the AICP CM mandatory credits, with the addition of an Equity-focused credit and a rotating topical credit (starting with Sustainability). The mandatory credit hours will be increased to 4 hours, but the individual sessions (Ethics, Law, Equity, Sustainability) will be only one hour long. More on those two items in the coming months. Check out the following link for more information https://www.planning.org/cm/.
Something new this year is a Planner's Book Club, stay tuned for details. Yes, you can get CM credits at the Book Club and have enlightening conversations with fellow members.
Let us stay connected as we navigate another challenging year. If you have questions or comments about anything APA, be it our Utah Chapter or what is happening at National, do not hesitate to reach out. Your news, articles, suggestions for workshops and conference sessions, photos, award winning projects, and insight are welcome anytime. We shall strive to keep the website current, relevant, and fresh and our colleagues informed and at times, entertained.
Kirsten Whetstone, AICP
APA UT Chapter President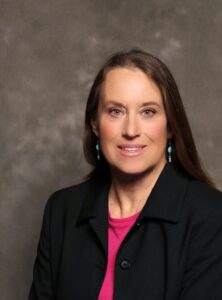 office- 435-336-0157
mobile- 435-714-9886