Associate City Planner (Long Range Planning) – Community Planning and Development – City and County of Denver
May 5, 2023 by tracy.stauffer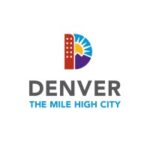 Website City and County of Denver
Note: This posting will accept applications until 5/21/2023. Please apply as soon as possible.
Are you a professional planner that is passionate about doing work that matters and making a difference in your community? Are you looking for an opportunity with lots of growth potential and gives you the ability to work on a multitude of innovative and diverse projects that include long range planning, community engagement, and implementation and regulatory projects? The City and County of Denver's Community Planning and Development Department (CPD) is seeking a highly motivated and creative individual to fill a full-time Associate City Planner position on our Long Range Planning team. We offer excellent work/life balance, unmatched benefits, and a pension plan for life! If this sounds like a fit, apply today!
Working for the City and County of Denver (CCD) is so much more than a job. It's a chance to make a difference in your own life and in the lives of people around you. Click here to find out about all the amazing benefits and reasons to work for the city that you love!
In this Associate City Planner position, you will participate on interdisciplinary teams for a variety of exciting and complex planning, regulatory and urban design projects that advance Denver's vision of great, inclusive places. Work is typically performed under the direction and mentorship of team leaders and project managers such as senior and principal city planners in a collaborative, team-based environment.  You can expect to spend approximately half of your time working on area plans as part of the Neighborhood Planning Initiative (NPI), one of the most comprehensive and ambitious neighborhood planning programs in the country.  The position's remaining time will be devoted to other assignments and project teams within CPD-Planning Services that could include one or more of the following: map amendments (i.e., rezonings), sign plan review, research, analysis, and/or preparing illustrations or graphics to support the agency, as skills allow.
Key responsibilities include:
Research and analysis to support long range planning efforts
Research and analysis to support map amendments (rezonings) and/or sign plan review
Preparing draft text, maps, graphics, and presentations
Preparation and support for internal and external stakeholder work sessions
Developing illustrations and graphics to support planning projects
Planning, preparation of materials, and participation in public meetings
Collecting and analyzing socioeconomic, land use, transportation, and demographic data for planning and regulatory projects
Other duties as assigned
About You
Research shows that women and people of color are less likely to apply for a position if they do not meet almost 100% of the desired skills. Please note this is not necessary! If you meet the minimum requirements below and have a passion for the work, you are encouraged to apply.
Our ideal candidate will possess the following qualifications, skills, and experience:
Ability to thrive in a team-based culture, with experience supporting interdisciplinary teams
Experience working with long range plans, zoning codes and other regulatory tools
Excellent written and verbal communication skills
Strong research and analytical skills
Previous experience with community outreach
Commitment to integrating equity into planning and design
Excellent attention to detail and highly organized
Proficiency in GIS and the Adobe Creative Suite (InDesign and Illustrator)
We realize your time is valuable so please do not apply if you do not have at least the following required minimum qualifications:
Education requirement: Bachelor's Degree in City or Regional Planning, Architecture, Landscape Architecture, Historic Preservation, Engineering, or a related field
Experience Requirement: Three (3) years of professional planning experience
Education/Experience Equivalency: One (1) year of the appropriate type and level of experience may be substituted for each required year of post-high school education. Additional appropriate education may be substituted for the minimum experience requirements
To be considered for this position, you must include the following on your job application (upload the attachments to the Resume/CV section on the My Experience tab):
Resume
Cover letter
Unsure if you meet the minimum qualifications? See more information below to help you understand if you qualify.
When determining if a candidate meets the minimum qualifications for a job, we take into account both their education and experience. We offer flexibility with education and experience equivalency to ensure a fair evaluation of all candidates.
Here's how we count education and experience:
Education to Years of Experience conversion:
Associate's degree = 2 years
Bachelor's degree = 4 years
Master's degree = 2 years (in addition to a Bachelor's degree)
Juris degree = 2 years (in addition to a Master's degree)
Years of Experience to Education substitution:
If a degree is required but not possessed by the candidate, additional relevant experience can be used in place of the degree (e.g., 4 additional years of experience for a required Bachelor's degree)
If a degree is not required, but you possess one, it can be counted as additional experience
If a Bachelor's degree is required, a Master's or Juris degree can be used toward experience
Please note that the type of experience that qualifies for equivalency will need to match the type of experience listed in the minimum qualifications
Please note: depending on the position, the degree may be required to be in a relevant field to the position you are applying for in order to substitute as experience