Election Results and President's Message
September 16, 2022 by Kirsten Whetstone
Policy/Legislative
President's Message – September 2022
As the end of my term approaches, I want to reach out and thank you for your support these past two years. I have enjoyed serving as Chapter President and getting to know so many of you. Attending Chapter President's Council and other leadership meetings was a great opportunity to learn more about the complexities of this amazing national organization, of which we are an integral part. The American Planning Association (APA) is a truly remarkable and relevant organization. If you have not been to the APA website lately, you really should check it out (planning.org). National APA is actively working to improve the organization, elevate the planning profession, and support planners at all levels.
There are now over 25 adopted member-driven policy guides addressing a wide range of issues. The most recent are Housing (2019), Planning for Equity (2019), and Climate Change (2021). Regarding the Climate Change Policy Guide; APA is working closely with Congress and the Biden administration to address the climate crisis through transportation, housing, and land use policies. APA members are invited to be part of this work. The annual Policy and Advocacy Conference is on-line this year on September 28th and 29th. This conference presents an "opportunity to ensure that last year's landmark investment in planning delivers on the promise for a more equitable, resilient future." See link to register.
 2022 Election Results – for Chapter President and Vice President
On January 1, 2023, Tippe Morlan, AICP, will take on the duties as Chapter President, with Meagan Booth changing roles on the Board as Vice President. Spencer Brimley has been appointed as Interim Secretary. Thank you for everyone who participated in the Chapter election hosted by the National APA Consolidated Elections. If you missed this election, please be sure to check with National as to which email they have for you. Our next election will be in 2023 for Chapter Secretary and Treasurer for the 2024-2026 term. Watch your emails early next summer for election notices and if you are interested in a chapter leadership position, I encourage you to submit your nomination. Also, we are always looking for volunteers to help on the many chapter committees.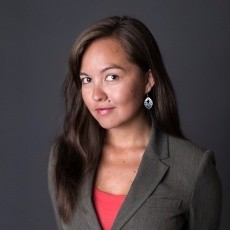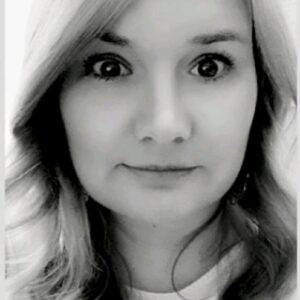 Chapter Fall Conference Wrap-Up
It is great to have completed a successful in-person conference in Lehi this past week. Registrations, at over 415 (speakers, planners and related professionals, students, and citizen planners), were one of the highest for a fall conference. There were 40 sessions, 90 presentations/speakers, 7 mobile tours, 2 keynotes, and 2 individual chapter awards were presented. Representative Steve Waldrip was awarded the Elected Official Award, for his significant contributions to excellence and leadership in public planning. Rob Scott was awarded the Morris Johnson Award, a Lifetime Achievement Award, for his significant and unique contributions to planning in Utah over an extended period.

Many thanks to Judi Pickell and Nicole Masson for their arduous work, dedication, and persistence in putting together a full program of sessions, events, and lunches. Thank you also to our session organizers for pulling together such insightful, educational, and fun sessions and tours. If you missed the conference or missed a couple of sessions, stay tuned to the website and your email, as many presentations will be posted shortly.
 2022 Awards Program
The 2022 Awards submissions are currently being reviewed by judges from the Nevada Chapter. The Executive Committee is excited about this opportunity to exchange review of award nominations with a neighboring chapter. Results will be announced at an on-line awards ceremony on October 17, 2022, at noon. More information will be announced on the chapter website. Note that the 2021 awards will be mailed out to 2021 award winners shortly. For highlights of the 2021 Awards Program, see Award Highlights on the chapter website.
Continuing Education and AICP Changes
With the addition of an equity-focused credit and a rotating topical credit (starting with Sustainability) for AICP Continuing Education (CM) credits, note that the mandatory topical credit hours have increased to a total of 4 hours, but the individual sessions (Ethics, Law, Equity, Sustainability) are now only one hour long. Check out the AICP page of the National APA website for all of the details. Also, with recent changes, all AICP professionals are on the same two- year reporting cycle. Speaking of AICP, the Chapter has two scholarships available for AICP exam candidates. If you are interested in the scholarships, and/or the AICP Exam training sessions, please contact Bruce Parker (pds@utahplanning.com).
 2023 Spring Conference
If you missed our Fall Conference, be sure to watch the chapter website for the date (early May) of our APA Utah 2023 Spring Conference, in Vernal, Utah. Spring Conferences are a wonderful time to get out and explore a part of Utah you may not have had a chance to visit with family, friends, and/or with a few dozen of your favorite old and new planning colleagues. Call for topics and presentations will be posted to the chapter website, as well as sent out to the chapter member email list. I fully anticipate the Spring Conference program will be packed with informative and relevant sessions, trainings, and fun activities.
 Stay in touch and thank you.
If you have any questions about National APA, the Utah Chapter, or any of our events or committees, please contact me. I will be around for the next two years in the Past President's role.
On behalf of the Chapter and the Executive Committee, I offer my sincere thanks to Ted Knowlton, AICP for his service to the Chapter over the last many, many years. Ted served as VP, Chapter President, and as Past President these past two years. My thanks to Ted for showing me the ropes, keeping us all on track, and for stepping in to support our communications and awards committees when we most needed his expertise and guidance.
Kirsten Whetstone, AICP
APA Utah Chapter President
435-336-0157