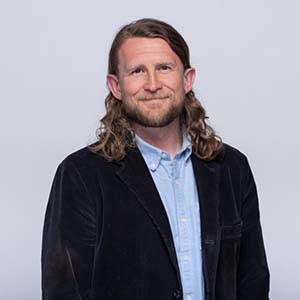 Hugh Van Wagenen
Active Transportation Planner
Wasatch Front Regional Council
Hugh Van Wagenen is a Utah native, has BS and MPA degrees from Brigham Young University and is currently employed by Wasatch Front Regional Council as the Active Transportation Planner focusing on the implementation of a regional bikeway system from Brigham City to Bluffdale. Previously he spent six years with Lindon City as the Planning & Economic Development Director.
Session(s):
2022 Fall Conference, September 9, 2022 1:15 pm
A protected bike lane provides physical separation between a bicyclist or pedestrian and traffic. In essence they turn a bike lane into a trail, providing a safe and comfortable riding place for all ages and abilities. While protected bike lanes are rapidly growing around the world in Utah they are just getting started. Ogden and Provo are two of Utah's pioneers. This session will unpack the political, practical and financial issues and lessons that they sought to address and how things have unfolded to date.
September 10, 2021 2:35 pm
The cities you know as bike meccas had to create those conditions. Can communities in Utah achieve similar results? Utah's obstacles to building bike infrastructure here are unique and will require customized strategies. Come join the roundtable to discuss key challenges and solutions. Let's share and network.
September 10, 2021 1:40 pm
Planning Commissioners play a critical role in shaping growth, land development, neighborhoods, and downtowns. This session will cover the most important elements of planning and design for cities and land development. Every planning commissioner should be familiar with these areas and planning/design principles. The rapid fire presentations will be given by multiple professionals from various backgrounds. Topics to include: historic patterns, centers, active transportation, street networks, housing choices, parks, transect methodology, densities in the right place, walkability, and water wise design.

= Keynote