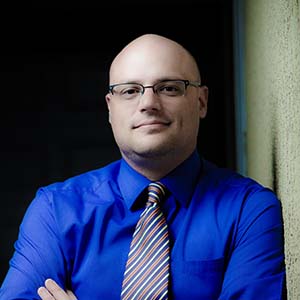 Rob Terry
Statewide Land Use Training Director
State of Utah
Rob Terry is the statewide land use training director for the State of Utah, housed within the Office of the Property Rights Ombudsman. In this newly created role, Rob's efforts are focused on coordinating land use training and planning resource assistance with and between the many agencies and stakeholders throughout the state. Previously, Rob served as the Deputy City Manager for the City of Selma, CA (2021-2023) overseeing all development services divisions, including Planning, Building, Engineering, Public Works, and Code Enforcement. Additionally, he served as the Community Development Director for the City of Reedley, CA (2017-2021) where he managed the Planning and Building Divisions. Prior to this role, he served as Principal Regional Planner for the Fresno Council of Governments (2011-2017) managing the Regional, Multi-Modal, and Sustainability Planning Division of the organization. As an undergrad, he attended Cal Poly, San Luis Obispo, majoring in City and Regional Planning, and Utah Valley University, majoring in Public Service Management. He holds a master's degree in Public Administration from Troy University. Rob is AICP accredited by the American Planning Association (APA) and has served the Central Section as Section Director (2015-2018), Section Director-Elect (2013-2015), Webmaster and Award's Chair (2013-Current), and Professional Development Officer (2011-2013). Rob has worked at the local, regional, and state levels of government, and has a background in public infrastructure development as a former project manager overseeing freeway safety product manufacturing, construction, and installation in states throughout the Western U.S.
Session(s):
2023 Fall Conference, September 29, 2023 2:40 pm
Planning Commission's are a vital piece of orderly development within your community. From public hearings vs. public meetings to administrative vs. legislative decision-making—join us in discussing strategies and stories that highlight how to best manage your meetings and ensure efficiency and consistency in your process.
2023 Spring Conference, May 12, 2023 11:10 am
"Planning" touches every aspect of our daily lives. From the wasatch regions, throughout central Utah, into red rock country and everywhere in-between, planning professionals throughout the state are working hard to address the needs of their communities. While every community is unique, the concepts and best practices of planning can be applied consistently, with resources and strategies shared amongst planners and agencies at every level to improve efficiency and responsiveness. Let's discuss how we are – and how we can better – share and connect.
2023 Spring Conference, May 11, 2023 2:50 pm
Balancing housing, economic development, transportation infrastructure, water resources, utility management, human services, and the countless other activities that our communities require every day is the focus of planning and public administrators. Addressing each area of need is particularly challenging in rural areas, where staffing and fiscal resources are stretched thin. Learn about some of the strategies being utilized and proposed to assist rural communities in meeting their community's planning needs.

= Keynote