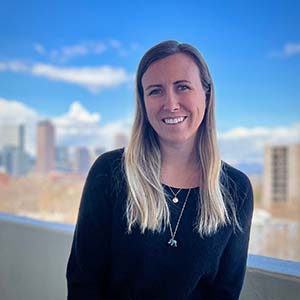 Betsy Sachs
Host Compliance Western Territory Manager
Granicus - Host Compliance
Betsy has a master's degree in public policy and works with the host compliance team at Granicus. This team helps local governments across North America address the many challenges associated with short-term rental markets in their jurisdictions. This includes property identification, monitoring, and compliance tracking.
Session(s):
2023 Fall Conference, September 28, 2023 10:10 am
Short-term rentals are a concern in communities across the state. As Weber County has worked with property owners and elected and appointed officials, we have adopted a code that will help maintain neighborhood character and allow for STRs in a well-regulated way. Weber County has also partnered with a third-party enforcement group to help gather information about STRs in the County and respond to residents' concerns. This session will discuss the progress we've made in enforcement and regulation of STRs.

= Keynote