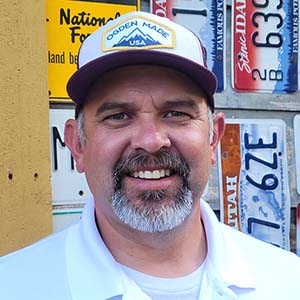 Justin Anderson
Deputy Director
Ogden City Public Services Department
Justin Anderson is the Deputy Director of the Ogden City Public Services Department and a licensed professional engineer.
Session(s):
2022 Fall Conference, September 9, 2022 1:15 pm
A protected bike lane provides physical separation between a bicyclist or pedestrian and traffic. In essence they turn a bike lane into a trail, providing a safe and comfortable riding place for all ages and abilities. While protected bike lanes are rapidly growing around the world in Utah they are just getting started. Ogden and Provo are two of Utah's pioneers. This session will unpack the political, practical and financial issues and lessons that they sought to address and how things have unfolded to date.

= Keynote