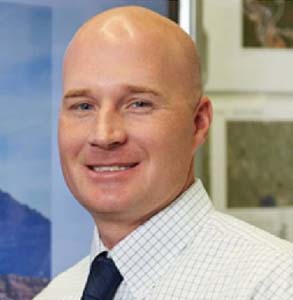 Jake Powell
GNAR Initiative Lead/ Associate Professor/ Extension Specialist- Utah State University

Jake Powell, MSLA, is the GNAR Initiative Lead, Assistant Professor, and Extension Specialist in the Landscape Architecture and Environmental Planning Department at Utah State University. He is a native of Utah, and received his Bachelor of Landscape Architecture from Utah State University, and his Master of Science in Landscape Architecture from Penn State University. In his current position as Extension Specialist and associate professor, Jake works to bring design and planning solutions to Utah's communities. As the lead for the Gateway and Natural Amenity Initiative, Jake works with an amazing team to bring attention, resources, and new opportunities to the gateway communities of the Intermountain West.
Session(s):
2022 Spring Conference, March 23, 2022 1:50 pm
Now more than ever, "gateway" communities in Utah and the West are facing unprecedented challenges that threaten the qualities that make them such desirable places to live. In this session you will learn how the Gateway & Natural Amenity Region (GNAR) Initiative empowers western communities to thrive while preserving the things that make them special. You will see real examples of how communities have benefited from our education resources, capacity building tools, and our evidence-based research.

= Keynote