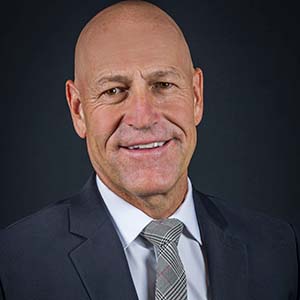 Rick Grover
Weber County Planning Director

Rick is the Weber County Planning Director; he was instrumental in the adoption of the Ogden Valley and Western Weber General Plans. Prior to that, Rick served for over 20 years in the Ogden City planning department, where he was involved with long range and current planning, historic preservation, trail preservation and management. In the early 1990's, he served in the planning divisions for Roy City and Summit County. He has a love for family, outdoors, water and snow skiing. Rick has been a true Aggie since earning his degree from Utah State University's Landscape Architecture Department.
Session(s):
2023 Fall Conference, September 29, 2023 10:10 am
Ever feel like it has to be done wrong in order to convince folks to do it right? This session explores the politics of burgeoning development in agrarian areas and how to help a community overcome the fear of change that leads to a poorly planned future. Reserving big opportunities while growing incrementally is key. In this session we will explore ways that Weber County is attempting to guide predominantly conservative unincorporated rural communities in both Western Weber and the upper Ogden Valley toward better community outcomes despite historically being overallocated with large-lot single-family residential zoning.

= Keynote