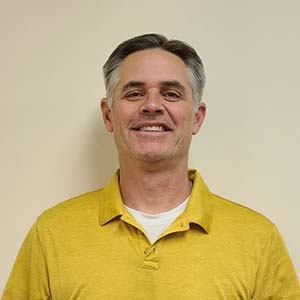 Mike Eriksson
Area Manager
Utah Division of Forestry, Fire & State Lands
Mike Eriksson graduated from USU in 1998 with a bachelor's degree of Science in Forestry and a minor in Spanish. He has worked for the US Forest Service, Washington Department of Natural Resources, and Utah Division of Forestry, Fire, and State Lands. Over the past 27 years of Mike's career, he has had some wonderful opportunities to work on diverse landscapes, set up timber sales, and manage forests for the benefit of the public, wildlife, and the forests themselves. He has been happily married to his wife Tina for 25 years and has 3 kids whom he enjoys spending time with. His family enjoys camping and hiking in the outdoors and taking in all the beautiful scenery that we have here in the state of Utah.
Session(s):
2023 Spring Conference, May 10, 2023 2:45 pm
Active forest management is needed in Utah to reduce the likelihood of undesirable fires, improve forest health, improve wildlife habitat, protect infrastructure improvements and increase public safety. Years of fire suppression and fire exclusion have contributed to the current unhealthy forest conditions as have years of limited funding for vegetation treatments and frequent litigation by environmental groups. Session attendees will learn what forest managers are doing to restore forest health in Utah.

= Keynote