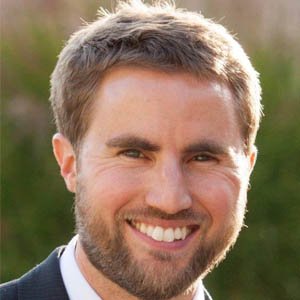 Cameron Diehl
Executive Director
Utah League of Cities and Towns
Cameron Diehl became the Executive Director of the Utah League of Cities and Towns on October 16, 2017. Cameron studied political science at the University of Utah, was the Editor of the Hinckley Institute Journal of Politics, and later graduated from the University of Colorado School of Law. He started his career at ULCT as a legislative intern and returned to ULCT in 2010. During his time at ULCT, he has also been an administrative assistant, policy analyst, attorney, and Director of Government Relations. He previously worked for the Boys and Girls Club in Salt Lake City and coached basketball and football at Justice (CO), Fairview (CO), and Murray (UT) High Schools. He is an avid University of Utah fan; his paternal grandparents had their first date during the Utah State-Utah game on Thanksgiving Day in 1944 and Cameron and his family have been fixtures at Utah football games ever since. Meanwhile, his maternal grandparents met at BYU and his grandfather was later the mayor of Glenns Ferry, Idaho for 24 years. Cameron is a Murray native where he was a member of the Murray City Youth Council and attended ULCT Local Officials Day. Cameron and his wife Rachel are the proud parents of Annelise, who visited three national parks with her parents before she was four months old and Sierra, who was born during the COVID-19 pandemic. Ask Cam anything about local government, Utah history, Utah football, Jazz basketball, or politics.
Session(s):
2022 Fall Conference, September 9, 2022 10:10 am
Join us for a Q and A panel to discuss state planning coordination.
September 9, 2021 12:30 pm
#CitiesWork is a call to action for all cities and towns initiated by the Utah League of Cities and Towns. This effort will strive to connect and establish relationships between State Legislators and Cities in order to help educate them on how we work and the challenges we face as we plan for the future. Because many legislators have not served in local government, they may not understand the concept of local control or the impacts of legislation on local communities, including the unintended consequences of statewide policies. The #CitiesWork resource guide outlines three easy steps to tell your local story and develop a relationship with state leaders.

= Keynote