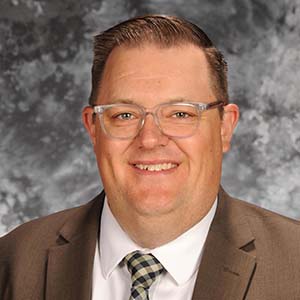 Brad Cramer
Campus Master Planner
Idaho National Laboratory
Brad Cramer started his position as Campus Master Planner for the Idaho National Laboratory in January 2023. In this role, Cramer is responsible for supporting each of INL's campuses, both in-town and at the site, in developing and implementing their visions for growth and change. Prior to joining the INL, Brad worked for the City of Idaho Falls from 2006 to 2023. His roles included intern, Code Enforcement Officer, Assistant Planning Director, and nine years as Community Development Services Director. Brad holds a Master of Public Administration degree and B.A in International Studies, both from Idaho State University. He also earned an A.A. of General Studies from BYU-Idaho.
Session(s):
2023 Fall Conference, September 29, 2023 3:50 pm
Idaho National Laboratory (INL) is helping to solve the nation's energy problems with innovative solutions. Microgrids that incorporate various combinations of solar, wind, batteries, and nuclear to provide secure, safe, and resilient carbon pollution-free energy are one critical example of such solutions. Integrated microgrids are capable of being scaled up or down to meet the diverse energy needs of communities that range from small towns to larger cities without adding extensive transmission and distribution lines. This presentation will share findings related to siting microgrids, scaling them to meet varying power demands, footprints, permitting, and safety. Given the nation's aging energy infrastructure and the costs associated with upgrading transmission and distribution lines that run across vast stretches of the American West, this presentation will be informative for rural and urban planners seeking to increase resiliency while also meeting sustainability goals.

= Keynote