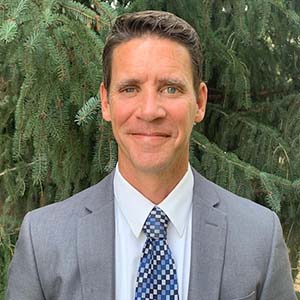 Sean Conroy
Community Development Director
Mapleton City
Sean's planning career has included time with Utah County, Carmel-by-the-Sea, California and for the past 10 years as the Community Development Director for Mapleton City. Sean is AICP certified and has a bachelor's degree in Urban Planning and a master's degree in Public Administration.
Session(s):
2022 Fall Conference, September 8, 2022 11:10 am
Growth just keeps rolling into our communities. How do we shape that growth to retain our community character? How do we retain the features of our community, the features that we value, before they disappear? Learn about Summit County's Villages Overlay that is intended to promote the compact villages that reflect the heritage of the county. Learn about two Transfer of Development Rights programs - one that preserved 750 open space acres in Mapleton and another that is just starting in Spanish Fork (with a great video!) and meant to retain the agricultural character of the River Bottoms. Growing together to preserve our community character has become an important issue across our state, as communities grapple with increased development pressure.

= Keynote