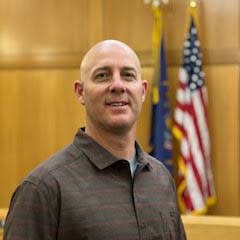 Ryan Clayburn
Assistant city manager
Roosevelt city
Ryan Clayburn is currently the assistant city manager at Roosevelt city with over 18 years of experience with the city. Helping citizens from Roosevelt and the surrounding area with special projects and finding solutions to their everyday problems. During his career at Roosevelt city, he has been a part of many departments, including water source director, planning and zoning, parks and recreation, and filled in as the Interim City Manager. He recently served 15 years on the Roosevelt City Housing Authority Board and is currently serving on the Joint Highway Committee.
Session(s):
2023 Spring Conference, May 10, 2023 2:45 pm
Old Fort Ponds (at the historic site of Fort Thornburgh) are Vernal's first and only true community fishing ponds. In this session, learn how the Utah Division of Wildlife Resources (UDWR) worked with community partners to complete this project and how a similar project in Roosevelt city is progressing.

= Keynote