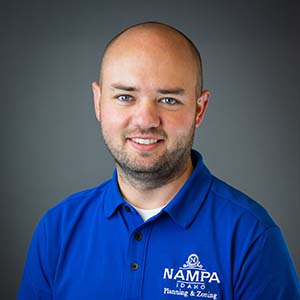 Parker Bodily
Senior Planner
City of Nampa
Parker Bodily is a Senior Planner with the City of Nampa. In his current position he is focused on current planning, specifically working with developers on entitlement and plan review. Parker holds a master's degree in Bioregional Planning and Community Design from the University of Idaho through which he developed a deep understanding of local communities' needs and the preservation of natural resources. Despite being from the Denver metro area, Parker has embraced the Idaho spirit. He holds a key interest in rural planning and enjoys the intricacies of planning in Idaho. Parker became a Certified Planner in January and he continues to learn through involvement in planning in the region.
Session(s):
2023 Fall Conference, September 28, 2023 4:00 pm
Water year 2023 is wrapping up, and it's been a good year for the state's water supply. However, we should never grow complacent in our efforts to regulate for sustainable water use practices. This session will highlight ordinances and practices that have been found to reduce water use in new development, discuss programs that Weber Basin Water Conservancy District has made available to water users in the area, and provide an opportunity to learn some best practices for planners across the region.

= Keynote