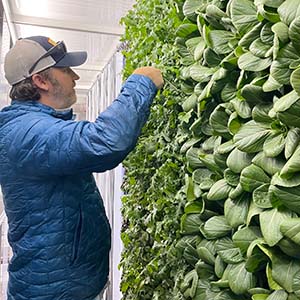 Steve Ballard
Restaurant Owner
The Sonora Grill
Steve Ballard owns and operates Sonora Grill, a local restaurant, and Ogden Produce Company, an indoor hydroponic container farm that grows leafy greens. Viewing higher education as a means for upward mobility, Ballard partnered with Weber State in 2013 to instigate Dining for Dollars at Sonora Grill, an annual fundraiser that benefits the university's Oportunidad Scholarship Fund. So far, Dining for Dollars has contributed more than $193,000 to the fund which has provided scholarships to more than 52 students.
Session(s):
2023 Fall Conference, September 28, 2023 11:10 am
Ogden City and Weber County work together collaboratively to create and maintain spaces that are beautiful, useful, and economically viable. In this session, representatives from the Downtown Alliance will discuss the reformation of the Ogden Downtown Alliance to serve the event production and business support needs in the Central Business District. While largely focused on Historic 25th Street, the entire downtown area has benefitted from the area's reinvestment efforts, from creating a cycling park on the old City landfill to the revitalization of the Junction, a mixed-use development on the site of the old Ogden City Mall.

= Keynote