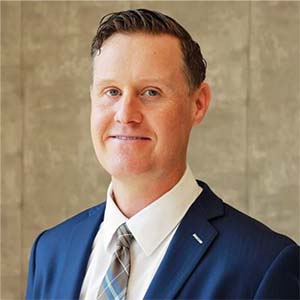 Adam Lankford
Vice President of Development
Wasatch Residential Group
Adam Lankford started working for Wasatch in 2008 and has been in the land development profession since 1998. Adam oversees the due diligence, pre-development and construction phase for new market rate and affordable developments. Over the past 17 years Adam has worked in the public and private sectors including, municipalities, AOGs, consulting firms, corporate real estate and home building. Adam holds a B.S. in City and Metropolitan Planning from the University of Utah and an M.L.A. in Planning and Landscape Architecture from Utah State University.
Session(s):
2022 Fall Conference, September 8, 2022 11:10 am
Affordable housing is a hot topic in Utah with the State and cities grappling with how to combat the housing crisis and how to provide more affordable housing. As planners we know that creating these units is not an easy task, nor is it something that we can do on our own. Most planners rarely get an opportunity to be involved in the creation of affordable housing, or work with possible public/private partnerships for the creation of affordable housing. It's something that all planners are going to have to learn more about as cities work with the state and developers to add additional affordable housing units to the States housing stock. Join Corey Johnson and Adam Lankford with Wasatch Residential and Rep. Waldrip for a discussion on how developers create affordable housing and the State Legislatures take on affordable housing. The session will include a tour of the Veranda Apartments, an income restricted development by Wasatch Residential.

= Keynote