Director of Advancement, College of Architecture + Planning (PRN36895B)
November 21, 2023 by recruiter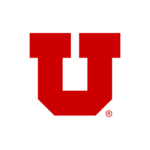 Website University of Utah
Director of Advancement, College of Architecture + Planning (PRN36895B)
Department: 00289 – Development
Salary: $105,000-$115,000
Job Summary
University of Utah seeks a dynamic, collaborative fundraising professional to serve as the Director of Advancement (DOA) to seek philanthropic support for the identified priorities of the College of Architecture + Planning (CA+P). This essential and highly visible position will manage relationships with a portfolio of donors with the capacity to make five and six-figure gifts. The DOA will build philanthropic support by engaging and involving alumni and other individuals, faculty, administrators, foundations, and corporations. The DOA will articulate and execute an annual advancement work plan focused on best practices, including goals, metrics, and philanthropic priorities, leading to the procurement of private support for CA+P. The DOA will work closely with the Dean of CA+P Dean's Council. In addition, the DOA will work with the directors of annual giving, legacy giving, principal gifts, corporate and foundation relations, donor relations and prospect research in University of Utah Advancement to build and implement effective strategies and collaborative partnerships that will lead to long-term relationships and significant gift support from prospective benefactors.
This position will report jointly to the Senior Executive Director of Advancement (SEDOA) for the main campus, and to the Dean of CA+P.
In addition to a resume and cover letter, please submit a diversity and inclusion statement.
A generous benefits package is included (see here for a full description of the benefits package):
14.2% employer retirement contribution in addition to employee contributions (automatic and immediately vested)
Paid parental leave (in addition to FMLA)
11 paid holidays per year plus vacation accruals each month
Excellent health insurance options that are both affordable and allow access to care through the University of Utah health system
Tuition reduction for employees and family members
Options for short-term and long-term disability insurance, life insurance, and HSA/FSA savings plans are available
Free public transportation pass (see here for more information)
Qualifications
Bachelor's Degree or equivalent experience (One year of education is equivalent to two years of experience).
Six years of related experience.
Department-Specific Qualifications
Must live in commutable distance of the Salt Lake City metro area.
Must possess a valid driver's license and regular and reliable transportation for local travel and be willing to travel when necessary.
Must be able to travel regionally and nationally, including overnight trips each year.
Must be able to work evening and weekend hours, sometimes on short or limited notice.
Responsibilities
Plan and implement major gift fundraising to support areas of emphasis as assigned by the SEDOA and the Dean of CA+P. This includes learning, understanding, and acquiring expertise regarding the College's strategic plan, initiatives, programs, existing resources, and education, research, practice, and community collaboration mission areas, fostering long-term success. The primary focus will be to build a sustainable major gift pipeline.
Identify, cultivate, solicit, negotiate, and steward major gift prospects, primarily CA+P alumni, participate cooperatively in the University's prospect management and tracking system, and help maintain alumni and donor records.
In consultation with the SEDOA and the Dean, submit an annual advancement work plan and budget, including goals, objectives, strategies, anticipated travel, metrics for fundraising, plans for professional development, and performance management goals. Quarterly, assess progress toward meeting short- and long-term goals.
Recruit, hire, train, and mentor CA+P Advancement, Communications, and Alumni Relations team members in accordance with goals, priorities and requirements. Provide frequent opportunities for professional learning and growth, fostering retention to increase the team's capacity and expertise.
Direct and lead specific fundraising strategies, reviewing, and implementing changes when needed. Ensure accountability for team's fundraising metrics.
Identify high-capacity University of Utah CA+P alumni and prospects in an assigned geographical region to secure gifts/donations.
Build a strong relationship with the Dean and CA+P faculty and staff leaders. Serve as a member of the CA+P Leadership Team. Maintain a strong presence within the college. Facilitate the Dean, alumni, administrators, academic leaders, and volunteers participating in fundraising and stewardship activities.
Attend and participate in administrative and faculty meetings within the CA+P, and staff meetings in the Office of University Advancement.
Partner with the University Advancement, legacy giving, corporate and foundation relations, principal gifts, annual giving, donor relations, and prospect management teams to create a robust advancement program.
Liaise with volunteers who conduct fundraising activities on behalf of CA+P.
In coordination with the University Advancement's Donor Relations team, prepare written proposals, endowment agreements, informational materials, and other cultivation and stewardship materials for prospects and donors to secure gifts. Work with the director of donor relations to coordinate stewardship plans for donors at the leadership gift level. Ensure endowment reports are completed on time, and research questions related to reporting accuracies.
Monitor gift accounts, including endowed and expendable funds, to ensure they are executed in accordance with donors' gift agreements.
Seek appropriate training opportunities, including training necessary for proficiency in gift planning techniques, and partner with the director of legacy giving to build that program.
Train academic leaders, and volunteers regarding donor relations, philanthropic support of CA+P, best practices within Advancement, etc..
Submit regular reports to the SEDOA, Dean, and other institutional leaders as required.
Complete other duties assigned by the SEDOA or Dean
Preferences
Preferred qualifications include demonstrated evidence of the following:
Five or more years of progressively responsible experience in higher education development/advancement, with a proven ability to cultivate, solicit, and steward major and leadership gifts at the six and seven-figure levels. Equivalent development/advancement experience outside of higher education may substitute for educational institution experience.
Excellent written, verbal, and transparent communication skills, with the ability to clearly and concisely present information to varied audiences within the university and community.
Excellent interpersonal skills and judgment, ability to work independently with minimal supervision.
Knowledge of alumni relations/development/advancement principles.
Meaningful experience in or knowledge of all key development areas (major, annual, and legacy giving, and corporate and foundation relations). A broad understanding of multi-faceted campaign planning, implementation, and management. A track record of successfully leading a development operation, including the management, monitoring and mentoring of development professionals.
Ability to establish, cultivate, and steward strong relationships with alumni, donors, and friends to build and maintain lifelong partnerships and trust while aligning the donor's passions and goals with the institution.
Familiarity with, and appreciation for, architecture, planning, or design practice.
Applicants must demonstrate the potential ability to perform the job's essential functions as outlined in the position description.
APPLY HERE: https://utah.peopleadmin.com/postings/155164
The University of Utah is an Affirmative Action/Equal Opportunity employer and does not discriminate based upon race, ethnicity, color, religion, national origin, age, disability, sex, sexual orientation, gender, gender identity, gender expression, pregnancy, pregnancy-related conditions, genetic information, or protected veteran's status. The University does not discriminate on the basis of sex in the education program or activity that it operates, as required by Title IX and 34 CFR part 106. The requirement not to discriminate in education programs or activities extends to admission and employment. Inquiries about the application of Title IX and its regulations may be referred to the Title IX Coordinator, to the Department of Education, Office for Civil Rights, or both.