Associate Planner
January 23, 2023 by mcazier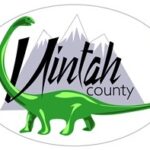 Website Uintah County
JOB TITLE: Associate Planner
PURPOSE: Performs a variety of full-performance, professional and technical duties related to
implementing department work plans and programs. Works under the general supervision
of the Community Development Director.
ESSENTIAL FUNCTIONS:
● Conducts research on issues, policies, and concepts pertaining to planning, zoning, and
community development; presents findings to the planning commission and/or county
commission.
● Prepares proposals for amendments to zoning ordinances or policies governing local
planning, zoning, and development. Conducts feasibility studies, does research, and
evaluates data; assist in the coordination of projects with other departments.
● Prepares and updates various land use and planning maps, operates computers to conduct
various research and solve planning problems.
● Meets with the general public to discuss planning, zoning, and development issues. Review
commercial and residential building permit to assist in understanding County Code.
● Conducts field inspections, participates in meetings, reviews and approves landscape plans,
setbacks, signs, driveways, parking, and related site concerns.
QUALIFICATIONS:
Graduation from college with a bachelor's degree in urban planning, geography, public
administration, or a closely related field, or equivalent education and experience.
COMPENSATION & WORK SCHEDULE:
● $48,917.05 – 75,889.22 (depending on experience)
● Full-Time with Benefits
Check out all the incredible benefits of living in the Uintah Basin
https://www.dinoland.com/
UINTAH COUNTY IS AN EQUAL EMPLOYMENT OPPORTUNITY EMPLOYER