RFP for Planning & Zoning Administrator
January 9, 2023 by swarnke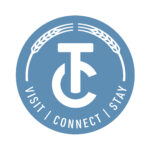 Website Tremonton City Tremonton City
REQUEST FOR PROPOSALS
Tremonton City (City) seeks proposals from firms and individuals qualified to provide professional contract services for Planning and Zoning Administration. This Request for Proposal (RFP) will assist the City in selecting an experienced Planning and Zoning Administrator.
The Consultant shall be available Monday through Friday from 9:00 a.m. – 5:00 p.m. to perform the scope of services. Below is a bulleted list of services the City needs from the Consultant.  For a complete list of services needed, please see the link below for the complete RFP.
• Coordinates development proposals with the applicant and other City Departments on such elements, including but not limited to: planning, zoning, water, sewer, stormwater, traffic, and parks, to ensure that all applicable development standards are met.
• Facilities the processing of submitted development applications, including determining when a complete application has been submitted and scheduling land use applications to be on the Development Review Committee and Planning Commission agenda.
• Serves as the chairperson for the Development Review Committee meetings, sets the agenda for this meeting, and coordinates with applicants who desire to be on the agenda.
• Responds to various zoning problems or complaints, evaluates the problem's nature, and determine conformance to City zoning.
• Attends Planning Commission and other public meetings as required and makes oral reports on planning and zoning issues in these meetings.
• Coordinates the recording of plats and development agreements.
• Coordinates the release of a developer's financial guarantee for the construction and warranty of public improvements.
• Conducts field inspections of projects under construction for compliance with City ordinances, development agreements, and conditions of approval imposed by the City.
• Tracks and ensures compliance with the special conditions contained in the development agreements.
• Serves as the Land Use Authority for development applications specified within the Land Use Code.
• Maintains development application files, which may be done through a cloud-based software solution.
• Respond to inquiries relating to zoning, development, and processing of applications that the City receives. Tremonton City Staff should be able to direct planning and zoning calls to the Consultant during regular business hours.
• The Planning and Zoning Administrator advises the Building Inspector regarding if developments are ready for building permits to be issued.
Request for Proposal – Planning & Zoning Administrative Service