Associate Transportation Planner I / II
November 8, 2023 by ggriffin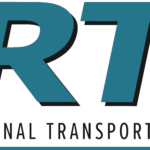 Website Spokane Regional Transportation Council (SRTC)
Metropolitan Planning Organization - Transportation Planning
Associate Transportation Planner I/II
Employer:
Spokane Regional Transportation Council (SRTC)
Employment type:
Full time
Salary and benefits:
Associate Transportation Planner I
$51,168.00—$76,752.00 Annually plus excellent benefits
Associate Transportation Planner II
$55,553.00—$83,329.00 Annually plus excellent benefits
Spokane Regional Transportation Council (SRTC) is seeking a creative and passionate planning professional to join our team and provide planning and communication support to agency activities. SRTC is a transportation planning agency that serves as the designated Metropolitan Planning Organization (MPO) serving Spokane, Washington. We are seeking to fill one planning position for an Associate Planner I or an Associate Planner II based on qualifications and professional experience.
WHO WE ARE
We are a small, dedicated team of planning professionals that work with a broad array of elected officials, business leaders, community advocates, citizens, and other stakeholders to improve transportation and quality of life throughout the region. If you enjoy working with data, collaboratively solving problems, building relationships, and ensuring inclusivity we invite you to apply. SRTC supports a flexible hybrid work-from-home/in office workplace.
WHERE WE ARE
Spokane County is in eastern Washington state and serves as a hub for the region. Residents enjoy an exceptional quality of life with a vibrant downtown and beautiful natural scenery. Spokane has an active arts and entertainment scene, and is home to a variety of great restaurants, trails and waterways, a world-class airport and public transit system, several colleges and universities, and regional health-care centers.
ROLE SUMMARY
The Associate Transportation Planner I/II is a key member of the SRTC planning team who analyzes data, prepares reports on transportation planning issues, communicates with members and stakeholders, and evaluates the performance of the region's transportation systems. The position works closely with senior and mid-level planning staff, agency leadership, the Communications and Public Relations Coordinator, as well as SRTC members, community groups, and the public.
Responsibilities include:
·         Collecting, analyzing, interpreting, and visualizing transportation-related data.
·         Researching best practices, preparing reports, and communicating complex information in written, visual, and oral formats to both technical and non-technical audiences.
·         Coordinating and collaborating with member agencies and committees, the public, and other transportation stakeholders.
·         Working both independently and as part of a team.
·         Other additional job responsibilities and duties are identified in the job description.
BENEFITS
SRTC offers a competitive benefit package that includes:
·         Flexible work schedules with hybrid remote work options.
·         Predominantly employer-paid full family health insurance coverage: Medical, Dental, Vision, Employee Assistance Program, Basic Life and AD&D Insurance.
·         Health Savings Account/Medical Flexible Spending Account options available.
·         Participation in Washington Department of Retirement Systems program (with employer contribution).
·         Generous annual leave with 7 paid holidays, 5 floating holidays, accrued vacation and sick leave.
·         Wellness Programs and more!
RECRUITMENT PROCESS INFORMATION
Submit a resume and cover letter to Administrative Services Manager Greg Griffin at ggriffin@srtc.org or mail to 421 W Riverside Ave Suite 500, Spokane WA 99201 (email preferred). SRTC will continue recruiting for this position until it is filled, with initial screenings occurring on November 20, 2023. Applications will be required if chosen for an interview. Please be able to pass a pre-offer background check.
To learn more about SRTC, this career opportunity and how to apply, visit our website www.srtc.org
ADA/EEO/WLAD/Drug-Free Workplace