Associate Community & Recreation Planner and Analyst
May 12, 2023 by annaka.egan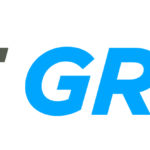 Website SE Group
Outdoor Recreation and Community Planning
Overview
SE Group is seeking an Associate Community & Recreation Planner and Analyst to join our team in Utah. This is an exciting opportunity to join an industry-leading team that specializes in planning for communities that are shaped by a strong natural resource base, visitation and tourism, or access to recreation. As our portfolio in the West continues to grow, you'll get to work on everything from a trails master plan for a desert community to an affordable housing analysis for a mountain county. Our site visits take us to some of the most beautiful places in the West!
This position is primarily designed for candidates that are established within the community planning field and have demonstrated project management and business development experience. If that's you – and you are passionate about addressing growing communities' most entrenched issues – please apply!
About SE Group
At SE Group, our work is grounded in the belief that outdoor recreational experiences are a powerful foundation for thriving communities. This belief is the driving force behind our passion for uncovering the unique potential of every place and space we serve.
SE Group has been the industry leader in the planning and design of mountain resorts since 1958. Over the years, our team has grown to include landscape architects, community planners, environmental analysts, and economic advisors that are pioneering how communities across the country think about recreation, tourism, and outdoor spaces.
With hubs in Utah, Colorado, and Vermont, we are lucky live in the heart of some of the amazing recreational communities we serve.  We all share a passion for getting outside (in its many diverse forms) and SE Group is committed to offering an exceptional employee experience that honors this, as well as one that promotes collaboration, mentorship, growth – and laughter!
Position Priorities
As part of the Community & Recreation Planning team, this position will work closely with project managers and staff on a variety of projects in Community Planning and Recreation Planning, primarily in Utah.
The key responsibilities include:
Project management of small-to-medium sized projects (e.g., comprehensive plans, visitor-use analysis), including:Managing and mentoring project team members
Managing project subconsultants
Coordinating all agency and public interactions and communications
Budget preparation and oversight
Leading and facilitating interdisciplinary team and client meetings
Assistant project management for large, complex projects (e.g., statewide recreation plans) including:Writing, reviewing, and editing various documents
Assisting and directing coordination between agencies and subconsultants
Identifying and researching project-specific resource issues
Analyzing appropriate local and project-specific policies
Community Engagement: lead the preparation, facilitation, and execution of any community events, such as open houses, online surveys, and public hearing or council presentations.
Writing: draft, edit, and review community planning documents such as master plans, comprehensive plans, outdoor recreation plans, housing plans and analyses, and others.
Policy: review site-specific policy, legislation, and other ordinances – such as zoning – to best inform planning recommendations.
Business Development: Contribute to business development initiatives, including client relationship management, lead generation, and project proposals.
Applicants must have a Bachelor's degree in planning, geography, environmental science/policy, urban studies, or a related field. A Master's degree in planning is preferable. This position is primarily designed for candidates that already have 3-5 years of experience working in the planning field, ideally in a consulting environment.
Other required skills and experience include:
Demonstrated 2+ years experience serving as project manager on community-style planning projects – you'll be asked to manage these projects upon hire
Excellent writing skills – this position requires you to be able to write concisely and objectively (show us your skills in your cover letter!)
Demonstrated ability to handle multiple projects at once, often with varying scales/scopes – this work will require you to be highly organized
Demonstrated ability to achieve high results in an independent work setting – you'll be asked to stay on task with minimal oversight
Experience contributing to business development initiatives, including proposal development and networking – this position is key to continuing to grow our portfolio across the West.
Strong skills in data analysis and data visualization; proficiency in survey software such as Alchemer.
Preferred: skills in GIS (ArcGIS Pro and ArcGIS Online) and graphic design (SketchUp and InDesign)
Preferred: Proficient in Spanish
Preferred: AICP certification
While we are primarily operating in a hybrid work environment, being able to meet, collaborate, socialize in the same space is vital to our team dynamic. Therefore, we will be prioritizing candidates that live within a reasonable driving distance of our office in Salt Lake City (Holladay).
What You Can Expect from Us
The anticipated salary range for this position is between $65,000 and $75,000, depending upon qualifications and experience.
401k + 4% company match
Medical, Dental, and Vision Insurance (premiums 100% covered for employees)
Health Savings Account (HSA) program with $2,000 annual employer contribution
Long-term disability and life insurance coverage
Generous vacation policy that promotes wellness (we want to you to be balanced!)
Highly flexible work environment that supports active lifestyles ('work hard, play hard' is our ethos!)
What's next?
If you are interested in being considered for this position, please submit a cover letter, resume, writing sample and/or portfolio to cdeamer@segroup.com with "Associate Community & Recreation Planner and Analyst – Utah " in the subject line. In your letter of interest, include a narrative snapshot of what inspires you and how you might fit into our team. No phone calls please. Applications received by May 26, 2023 will be given full consideration.