Principal Transportation Planner
November 15, 2022 by RTCRecruitment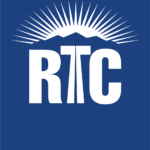 Website Regional Transportation Commission of Southern Nevada
RTC OF SOUTHERN NEVADA
Department of UPWP
600 S. Grand Central Pkwy, Ste. 350
Las Vegas, NV 89106
PRINCIPAL TRANSPORTATION PLANNER
SALARY
$78,228.80 – $136,988.80 Annually
**** Although there is a salary range for this position, salary will be negotiated depending on experience**
THIS RECRUITMENT WILL BE USED TO ESTABLISH AN OPEN COMPETITIVE AND PROMOTIONAL ELIGIBILITY LIST THAT MAY BE USED TO FILL FUTURE VACANCIES OCCURRING IN THIS CLASSIFICATION FOR A MINIMUM PERIOD OF SIX (6) MONTHS. ALL COMMUNICATION WITH APPLICANTS WILL BE VIA EMAIL. APPLICANTS MUST PROVIDE A CURRENT AND VALID EMAIL ADDRESS WHEN APPLYING.
OPENING DATE: 11/15/2022
CLOSING DATE: 12/13/2022
THE POSITION
Plans, directs and reviews the work of assigned staff on a project or team. Performs complex and advanced professional level planning duties in support of transportation plans, programs and studies.
FLSA STATUS: Exempt
Working Conditions: May work shifts on days, evenings, weekends, and holidays.
REQUIREMENTS
Education and Work Experience: Equivalent to a Master's Degree in planning or a closely related field and four (4) years of demonstrated professional transportation planning experience.
Licensing and Certifications: Must possess and maintain a valid Class C Driver's License at the time of appointment.
Background Investigation: Employment with the Regional Transportation Commission in this position is contingent upon completion of a comprehensive background investigation, including qualifying education/experience verification, social security trace, criminal history records review, and driving history records check.
Required Forms:
1. RTC Application On-Line Profile: Follow all the instructions on the application to include any education and experience that would qualify you for this position.
Only the most qualified candidates will be invited to participate in the examination process. Candidates should ensure that they highlight any of the following professional experience they possess on their resumes:
• Ability to understand the role of a principal transportation planner; define the core functions of the MPO and define equitable transportation planning
• Serve as the MPO leader in transportation /mobility planning, transit-oriented development planning (TOD), bicycling and pedestrian planning, and road safety
• Be able to independently manage multiple projects/ initiatives at a regional, corridor or neighborhood level
• Develop and facilitate inclusive mobility plans and effectively present complex project deliverables to community leaders and residents
• Ability to independently develop and review technical documents, grants, contracts, scopes of work, studies/plans and collect and analyze complex data
PHYSICAL DEMANDS
Physical ability to perform office and related work, including operating computers and office machinery; stamina to sit for extended periods of time; strength to lift and maneuver materials weighing up to 25 pounds; vision to read printed materials; and hearing and speech to communicate in person or over the telephone. Accommodations may be made for some of these physical demands for otherwise qualified individuals who require and request such accommodations.
EXAMPLE OF DUTIES
Manages a project and/or team in the accomplishment of planning initiatives. Manages assigned consulting contracts; ensures compliance, timeliness and quality of deliverables. Develops and oversees transportation programs and plans; interfaces with other agencies, interest groups and the public to obtain input, garner support and coordinate efforts. Represents the RTC in meetings with groups or individuals; answers queries and provides information/assistance as required. Participates in professional development sessions or seminars; stays current on trends, innovations and legal developments in the planning field. Oversees safety responsibilities for areas assigned and ensures staff is trained on safety procedures, fully compliant with procedures, an held accountable for breaches in safety and security protocol. Operates a variety of office equipment, to include computers and associated software. Leads and conducts a variety of assigned analysis, models, scenarios and special projects as assigned by supervisor. Provides input to Manager for the evaluation of the performance of assigned staff. All other duties as assigned