Executive Director
March 9, 2023 by director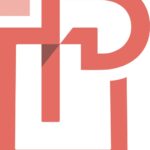 Website Preservation Utah
Preservation Utah seeks an Executive Director to serve as the chief executive and operating officer of the organization with overall responsibility for organizational strategy, planning, and development, fundraising, administration, and management of staff. The Executive Director reports to the Board of Trustees and works closely with the staff, board, and its sub-committees in developing and executing annual objectives, strategies, and goals.
For the next Executive Director of Preservation Utah, the board seeks the following leadership qualities:
Ability to develop and articulate an organizational vision. Preservation Utah has an active board and committees, who look forward to supporting an individual who wants to strategically lead the organization's growth for the next 5-10+ years.
A strong collaborative approach to work. For over 50-years Preservation Utah has led statewide efforts to preserve Utah's historic built environment and the organization sees value in an Executive Director being capable of collaborating with staff, volunteers, and other organizations (grassroots/established) to achieve goals.
Enthusiasm to further develop one's toolkit. Proven leadership/development skills are more critical in this role than experience in historic preservation. The Preservation Utah board recognizes the merit of having staff with a range of expertise and wants to ensure its Executive Director is eager to fill knowledge gaps and learn next/best practices as nonprofit management and preservation strategies evolve.
Base Salary Range: $70-$90k
Compensation commensurate with experience. Performance-based incentives and commissions are included in the Executive Director's contract in addition to base salary; incentives are based on Preservation Utah's fundraising goals.
Visit this link to view the full job description and how to apply.