Housing Director
May 8, 2023 by sheri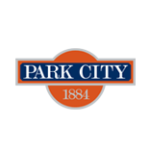 Website Park City, Utah
THE OPPORTUNITY 
Park City, Utah, is excited to expand their growing Housing Department to include a new Housing Director. The Director will lead an experienced team of three housing professionals, and work closely with the Mayor and City Council, City Manager, Finance, and Real Estate and Property divisions. The seasoned housing professional will guide the City's extensive housing program while bringing additional expertise around State and Federal regulations, grant opportunities, and public-private-partnerships to create a new pipeline of affordable community housing development.
THE COMMUNITY 
Park City lies only thirty miles from Salt Lake City, framed by the Wasatch Range and home to 8,500 full-time residents. Park City is the largest community in Summit County, which is home to 45,000 residents. With two world-class ski resorts, Deer Valley and Park City Mountain, Park City draws over 5 million visitors from across the globe each year. In addition, Park City hosts a wide range of cultural and sporting events, is a playground for outdoor enthusiasts, and offers a multitude of live music to local restaurants.
THE POSITION 
The first Housing Director will be responsible for the overall administration and implementation of programs, initiatives, and strategic partnerships to develop additional community housing. The position reports to the Deputy City Manager and the City Council serves as the Housing Authority.
The Housing Director will manage daily operations of affordable housing ownership, rental, and development in partnership with non-profit organizations and for-profit developers, ensuring compliance with local, state, and federal policies and regulations; organize and lead strategic housing initiatives; assess the strategic and fiscal aspects of community housing; and negotiate contracts, leases, procurement, and public-private-partnership to create additional affordable housing development.
IDEAL CANDIDATE 
The ideal candidate will be a passionate and innovative leader devoted to a complex system of regulations understandable and accessible to the residents and workforce of Park City; a savvy communicator with a passion and character to advocate for employees in the community; and capable of brokering partnerships to increase the supply of workforce housing opportunities.
QUALIFICATIONS 
Any combination of training and experience that provides the required knowledge, skills, and abilities will qualify. A typical way to obtain the required qualifications would be:
MINIMUM QUALIFICATIONS
Education:
Bachelor's degree in planning, public administration, housing administration, community development, or closely related field.
Experience:
A minimum of six years of experience in housing, community development, and/or planning;
At least five years of progressive housing planning, finance, and/or development experience; and
At least five years of supervisory experience across all years of job-related experience.
PREFERRED QUALIFICATIONS
Education:
Master's degree in planning, public administration, housing administration, community development, or closely related field.
Experience:
At least 7-10 years of leadership experience, preferably in housing, community development, and/or planning;
Demonstrated high-level experience in affordable housing design, development, financing, and construction; and
Extensive experience in property management, real estate development, and managing affordable housing development.
COMPENSATION AND BENEFITS 
The salary range is $120,000 to $148,000 with placement dependent upon qualifications.  In addition, an excellent executive benefit package is provided, and a flexible work schedule is available.
Interested candidates are encouraged to review the recruitment brochure at www.mosaicpublic.com/careers for detailed benefit information.
RECRUITMENT PROCESS 
Confidential inquiries are welcomed to Julie Baca or Greg Nelson at (916) 550-4100.
Interested candidates may apply online at www.mosaicpublic.com/careers.
Candidates are encouraged to apply immediately, as this recruitment will close once a sufficiently strong candidate pool is established.