Graphic Design and Illustrations for Park City Design Guidelines for Historic Districts and Sites
November 10, 2022 by caitlyn.tubbs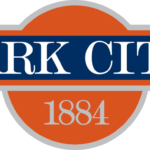 Website Park City Municipal Corporation
Graphic Design and Illustrations for Park City Design Guidelines for Historic Districts and Sites
RFP Number:PCMC202320730
Start Date:11/04/2022 8:00 AM
Close Date:12/02/2022 5:00 PM
Park City is home to over 400 listed historic sites and six historic districts ("Historic Districts"). To illustrate the standards for construction in the Historic Districts, the City is looking to enhance the Guidelines codified in the Park City Land Management Code Chapter 15-13, by incorporating several types of graphics for terms listed in the Guidelines. These types of graphics include, but are not limited to, illustrations, diagrams, and photographs.
Submittals must be sent by mail or email to Caitlyn Tubbs, Senior Historic Preservation Planner, Park City Municipal Corporation, P.O. Box 1480, Park City, UT 84060, Caitlyn.tubbs@parkcity.org OR hand-delivered to the Park City Planning Department, 445 Marsac Avenue, Park City, UT 84060.
All questions shall be submitted in writing or email to Caitlyn Tubbs by 5:00 p.m. MST on Monday, November 28, 2022.