Community Service and Support Officer (Part-Time)
November 16, 2022 by Brooke Barnes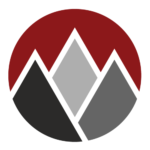 Website Greater Salt Lake Municipal Services District - Town of Brighton
FLSA Designation: Non-Exempt; Part-Time; Hourly; no more than 20 hours per month [excluding emergency operation situations]
Pay: $22.62 minimum to $27.61 maximum, per hour (based on education and experience)
Date Posted: November 16, 2022
The Town of Brighton (Town) is currently seeking a Community Service and Support Officer. The job specification is intended to represent a descriptive list of the range of duties performed by the employee. Specifications are not intended to reflect all duties performed within the job.
Job Summary
Under supervision and guidance of Town of Brighton supervisory or management staff, the employee will perform a wide variety of non-sworn patrolling work related to enforcement of Town ordinances, codes, and other applicable regulations including Health Regulation No. 14, entitled "Watersheds" (which is adopted by reference in the Brighton Code 9.24). This position will work closely with our partners, the Unified Police Department and the Salt Lake City Public Utilities Department.
Areas of responsibility include on-street and off-street parking including interpretation and enforcement related to parking enforcement; short-term/vacation home rentals, watershed and other public service areas; administrative, clerical and non-sworn patrolling work involving the processing and maintenance of citations, reports, records and files; and other duties as assigned.
Minimum Education Qualification
A high school diploma is required and one (1) year of experience in a position with substantial public contact, such as code enforcement positions, or a related field. Any combination of education and experience that would likely provide the required knowledge and abilities is qualifying.
Special Requirements:
• Must possess a valid and unencumbered Utah driver license.
• Must be a U.S. citizen or an alien lawfully authorized to work in the United States.
• Must pass a standard background check.
Identifying Characteristics
The CSSO position is assigned a limited range of enforcement duties with minimal assistance or direction; work independently and exercise sound judgment in the application of policies and procedures related to issuing notice of violations and citations, and recordkeeping responsibilities related to parking and code enforcement. Incumbent is expected to become knowledgeable of town ordinances, procedures and practices pertaining to parking enforcement; Salt Lake City Public Utilities watershed operations and enforcement; maintain a positive working relationship with all agencies, organizations, residents, guests and town council; proficiency in written, oral and interpersonal communication.
Essential Functions
The following duties are typical for this classification. Employee(s) may not perform all of the listed duties and/or may be required to perform additional or different duties from those set forth below to address business needs and changing business practices.
• Issues administrative citations.
• Take photos of identified violations and submit Notice of Violation
• Performs a variety of record keeping, filing, indexing and other general clerical work.
• Advises law enforcement of parked vehicles that pose a hazard and need immediate remediation.
• May provide traffic control.
• Operates a computer data entry terminal.
• Oversees assigned areas (both walking and motorized patrol), identify parking and code violations
• Other responsibilities and duties as assigned by the Town of Brighton supervisory or management staff.
Knowledge, Skills, and Abilities
The following generally describes the knowledge and ability required to enter the job and/or be learned within a short period of time in order to successfully perform the assigned duties.
Knowledge of:
• Correct English usage, spelling, punctuation and grammar.
• Town of Brighton ordinances
• Salt Lake County Health Regulation No. 14 (Watershed)
• Geographic features and streets of the Town of Brighton.
• Principles of customer service, including conflict resolution principles
• Techniques for interacting effectively with a variety of various backgrounds.
Skills and Abilities to:
• Know and understand all aspects of code enforcement.
• Explain code and ordinances to the public.
• Speak clearly and precisely.
• Work under pressure, exercise good judgment and make sound decisions.
• Work irregular hours and shift work, as necessary.
• Effectively communicate with and elicit information to and from upset and irate citizens.
• Exercise independent judgment and work with a minimum of supervision.
• Enforce the laws, regulations and ordinances governing parking in a tactful, firm and impartial manner.
• Operate a motor vehicle safely.
• Work independently in carrying out assigned duties in a variety of weather conditions.
• Communicate clearly and concisely, both orally and in writing.
• Establish and maintain effective working relationships with those contacted in the course of work.
Working Conditions and Physical Requirements
The physical demands described here are representative of those that must be met by an employee to successfully perform the essential functions of this job. Reasonable accommodations may be made to enable individuals with disabilities to perform the essential functions.
• This position requires regular exposure to adverse environmental conditions including inclement weather, snow, sun and extreme temperatures.
• This position requires intermittent exposure to stressful situations as a result of human behavior.
• Employee is required to work extended hours including evenings, weekends, and holidays. Employee may be required to work without advanced notice.
• While performing the duties of this job, the employee is frequently required to stand and walk for long periods of time.
• The employee must occasionally lift and/or move up to 25 pounds.
• Specific vision abilities required by this job include close vision and the ability to adjust focus.