Planner I
September 11, 2023 by Brooke Barnes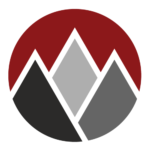 Website Greater Salt Lake Municipal Services District
Department: MSD Planning and Development Services
Pay (exempt/salary): $52,077 minimum to $74,558 maximum, depending on experience, certifications, and licenses.
Date: September 11, 2023
Please apply by visiting https://msd.utah.gov/Jobs.aspx        
JOB SUMMARY
Under the general guidance and direction of the Senior Planner, this position performs a variety of professional planning duties relative to land-use and development, including but not limited to collecting and presenting data and preparing reports in support of development and zoning activities for the Greater Salt Lake Municipal Services District (MSD).
MINIMUM EDUCATION QUALIFICATION
A bachelor's degree from and accredited college or university in Urban Planning, Landscape Architecture, or other closely related field, plus (2) years of increasingly responsible experience; a master's degree in planning, plus (1) year of increasingly responsible experience; OR an equivalent combination of related education and experience.
Special Requirements
·         Must possess a valid and unencumbered Utah driver license.
ESSENTIAL FUNCTIONS
The following duties and responsibilities are intended to be representative of the work performed by the employee(s) in this position and are not all-inclusive. The omission of specific duties and responsibilities will not preclude it from the position. Applicants must be prepared to demonstrate the ability to perform the essential functions of the job with or without a reasonable accommodation.
·         Follows standards principles and practices of planning, zoning, and land use.
·         Conducts pre-application meetings in which critical issues are identified for subdivision, site plan, conditional use, storm water, or other applications as required.
·         Reviews building permit submittals; performs zoning compliance work including site visits.
·         Acts as project manager in the review and approval or denial, or the recommendation of approval or denial to the Planning Commission or other appropriate commission/board applications submitted for land use review.
·         Follows applicable State, County and local codes, ordinances and regulations relating to land use applications.
·         Audits development code and provides recommendation for updates in accordance with Utah State law, General Plans and core values as prescribed by Metro Townships.
·         Provides assistance to developers, contractors, and citizens regarding ordinance requirements, approval processes, and available options to gain approval of land development proposals.
·         Conducts detailed analysis of various development applications including subdivision plats, permits, site plans, conditional uses, variance request, and rezoning request.
·         Prepares reports that support zoning amendments, conditional use permits, site plan reviews, variance requests, and subdivision plats.
·         May assist or conduct technical studies relating to land use proposals.
·         Analyzes existing land use and other information in conjunction with development proposals.
·         Writes and presents formal and technical reports, working papers, and correspondence.
·         Meets with and facilitates meetings of appointed boards and committees.
·         Delivers quality customer assistance by providing general information and technical assistance by responding to phone and e-mail contacts, and daily walk-in customers, preparing staff report packets.
·         Provides planning assistance to member communities regarding various land use projects.
·         Conducts research regarding property histories, zoning violations, GRAMA requests, special exceptions, and applicable conditions of approval affecting land use and prepares staff reports.
·         Calculates and creates Performance Bond amounts necessary to guarantee the installation of required improvements.
·         Processes street vacation applications; processes documentation regarding abandonment of rights-of-way, public utility easements, drainage easements, etc.
·         Reviews landscaping and re-vegetation plans for compliance with ordinance, including calculations regarding water usage and compliance with other ordinance requirements.
·         Performs other duties as needed or assigned.
KNOWLEDGE, SKILLS AND ABILITIES
Knowledge of:
·         Business computers, copy machines, phones, and other typical business electronic equipment.
·         Multiple Adobe applications, GIS or other similar applications.
·         Word processing, spreadsheet, calendaring, scheduling, and publishing software applications.
·         Local government functions.
·         Local and state legislative processes.
·         Communication and public relations concepts, practices, principles, and strategies.
·         Project Management.
·         Methods and techniques of effective technical report preparation and presentation.
Skills and Abilities to:
·         Use and understand Geographic Information System (GIS), Cityworks Permitting Software, Bluebeam, Microsoft Office Suite and Webex.
·         Communicate effectively both verbally and in writing.
·         Learn and apply the different policies, procedures, ordinances, and fee schedules of the several different jurisdictions to the varied applications for land use.
·         Read and interpret municipality codes.
·         Organize and maintain records, analyze data, and track multiple assignments.
·         Demonstrate ability to meet required deadlines.
·         Perform effectively in highly stressful situations.
·         Establish and maintain effective working relationships and collaborate with elected officials, managers, employees, other agencies, and the public.
·         Read, understand, interpret, and execute codes relating to zoning.
·         Operate a computer with experience in standard office tools such as Microsoft Office Suite.
WORKING CONDITIONS AND PHYSICAL REQUIREMENTS
The physical demands described here are representative of those that must be met by an employee to successfully perform the essential functions of this job. Reasonable accommodations may be made to enable individuals with disabilities to perform the essential functions.
·         This position requires work in a wide variation of conditions, from a typical office setting to field work.
·         Must be able to attend evening meetings and some weekend events.
·         While performing the duties of this job, the employee is frequently required to sit, walk, move, talk or control; and reach with hands and arms.
·         The employee must occasionally lift and/or move up to 25 pounds. Specific vision abilities required by this job include close vision and the ability to adjust focus.