Code Enforcement Officer
May 16, 2023 by Brooke Barnes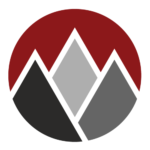 Website Greater Salt Lake Municipal Services District
Department: Planning and Development Services
Pay (Exempt/Salary) $45,198 minimum to maximum $65,615, depending on experience, certifications, and licenses.
Please apply by visiting https://ut-greatersaltlakemsd.civicplus.com/Jobs.aspx?JobID=7&CommunityJobs=False&UniqueId=98
JOB SUMMARY
Performs observation patrols and responds to complaints for zoning and other municipal code violations within the MSD jurisdictions to initiate and ensure actions are taken to achieve compliance.
MINIMUM EDUCATION QUALIFICATION
Associate degree preferred and (4) years of experience in code enforcement, zoning enforcement, building inspection, environmental health inspection, vehicle abatement, animal control, and Municipal Services ordinances in zoning and planning.  An equivalent combination of education and experience may be substituted.
Special Requirements
·        Utah Ordinance Compliance Association (UOCA) or American Association of Code Enforcement (AACE1) Certification within the first year.
·        Must possess a valid and unencumbered Utah driver license.
ESSENTIAL FUNCTIONS
The following duties and responsibilities are intended to be representative of the work performed by the employee(s) in this position and are not all-inclusive. The omission of specific duties and responsibilities will not preclude it from the position. Applicants must be prepared to demonstrate the ability to perform the essential functions of the job with or without reasonable accommodation.
·        Inspects and enforces violations of zoning and other municipal codes within the MSD jurisdiction.
·        Inspects for compliance following notice and prior to legal action by applying knowledge of ordinance requirements and field inspection practices.
·        Notifies property owners and/or occupants of property of ordinance violations in writing, noting ordinance violations and possible alternatives for correction using communicative skills, experience, professional judgement, and effective public relations.
·        Determines the appropriate course of action needed to resolve violations and achieve compliance with the various ordinances and codes, including working with state agencies and other divisions or county agencies using knowledge of zoning ordinances, building codes, fire codes and inspection process and procedures, as well as personal experience.
·        Assists Attorney's office in legal compliant preparation and prosecution of cases involving violations of MSD ordinances and/or commission requirements for which the department is responsible; testifies in court if required.
·        Acts as the officiate during court ordered clean-up, directing the work of involved agencies and departments, ensuring the entire property is cleaned-up in accordance with the court order.
·        Assists in training of new section personnel and field procedures.
·        Answers all incoming complaints to establish solid relationships with residents.
·        Assists in educating the public about code enforcement by working closely with the planners, communication manager, and other teams to create flyers, handouts, and announcements. This also includes occasionally attending events to meet with residents and answer any questions they have about code enforcement.
·Performs other duties as needed or assigned by supervisor, management, or administration.
KNOWLEDGE, SKILLS AND ABILITIES
Knowledge of:
·        Zoning and municipal codes for MSD Jurisdictions
·        Enforcement process and procedures for MSD jurisdictions
·        Duties and responsibilities to other enforcement agencies, such as Animal Services, Unified Police Department, Health Department, Unified Fire Authority, Salt Lake County Public Works, and others we work closely with.
Skills and Abilities to:
·        Interact with customers to communicate and respond to their ordinance concerns.
·        Establish and maintain effective working relationships with elected officials, managers, employees, other agencies, and the public.
·        Support and assist other staff and/or departmental personnel in their enforcement tasks as required by advising, interpreting, and verifying ordinance information.
·        Research and gather information for active enforcement cases in preparation for court hearings.
·        Read, write, understand, and interpret code and zone enforcement ordinances.
·        Computer literate with standard office tools, such as Microsoft Office Suite, Adobe, Outlook, and other software related to job specific duties.
 
WORKING CONDITIONS AND PHYSICAL REQUIREMENTS
The physical demands described here are representative of those that must be met by an employee to successfully perform the essential functions of this job. Reasonable accommodations may be made to enable individuals with disabilities to perform the essential functions.
·        This position requires work in a wide variety of settings that range from a typical office atmosphere to field work in many different weather conditions.
·        While performing the duties of this job, the employee is frequently required to sit, walk, move, talk, and hear. The employee is occasionally required to use hands to finger, handle, feel objects, tools, or controls; and reach with hands and arms.
·        The employee must occasionally lift and/or move up to 25 pounds. Specific vision abilities required by this job include close vision and the ability to adjust focus.