Transportation Planner Mid/Senior Level – P0001
September 8, 2023 by human.resources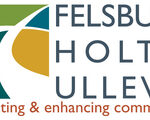 Website Felsburg Holt & Ullevig
Description
FHU is a transportation consulting firm on a mission to connect and enhance communities. We are passionate about transportation's power to positively impact people's lives and bring joy and fulfillment to our employees. Every day we collaborate with communities to reshape mobility networks, improve safety, fix equity disparities, address environmental concerns, and harness cutting-edge technologies. It's exciting work that takes a smart, diverse, multidisciplinary team to deliver.
SUMMARY:
Felsburg Holt & Ullevig is seeking an innovative and enthusiastic planner with demonstrated success in multimodal transportation planning in urban and rural settings. This planner will work on regional, statewide, city, corridor, and sub-area transportation plans; feasibility studies; transit plans; bicycle/pedestrian plans; and research projects. This position offers exciting project management and technical responsibilities, as well as the opportunity to help establish and grow our new office in Salt Lake City, UT.
ESSENTIAL DUTIES and RESPONSIBILITIES include the following. Other duties may be assigned.
Manages small to mid-size transportation planning projects by scheduling work and adhering to approved budget.
Manages and assists in transportation plan development; analyzes demographic and travel demand data, develops project goals and objectives, assesses transportation improvement needs, evaluates improvement alternatives, and develops recommendations and implementation plans.
Manages and directs junior staff to complete tasks efficiently and effectively.
Prepares and/or supports development of a variety of planning documents including plan reports, technical memoranda, correspondence, and outreach and engagement materials.
Participates in business development efforts and leads and supports proposal development and interviews.
Participates in and facilitates client, technical group, stakeholder and public meeting discussions and presentations.
Uses excellent written communication skills to develop high-quality, easy to read reports for clients.
Reviews the work of other planners in a quality review capacity as needed.
Works collaboratively on larger multi-discipline transportation projects in a team environment.
Desirable areas of expertise include:
Experience with corridor studies and transportation master plans.
Understanding and/or experience with travel demand modeling a plus.
Working knowledge of ArcGIS, Adobe InDesign, and Adobe Illustrator.
Requirements
EDUCATION and/or EXPERIENCE:
Seven or more years of experience in multimodal transportation planning required; experience with transit planning and/or bicycle/pedestrian planning is desirable.
Bachelor's degree in urban and regional planning, civil/transportation engineering, or other related field from an accredited four-year college or university.
Master's degree in urban and regional planning, civil engineering, or a related field, with a concentration in transportation is preferred.
Certificates, licenses, registrations: AICP certification and/or Professional Engineer licensure or active pursuit of Professional Engineer license in Utah is desirable.
The actual offer will carefully consider a range of factors, including your skills, qualifications, and experience.
Transportation Planner – Mid level $80,000 – 125,000
Transportation Planner – Senior $125,000 – 150,000
Benefits
At FHU we seek to provide a benefits package that helps our team maintain a healthy work-life balance – a concept that is a guiding principle for us. Employees enjoy benefits including:
Medical/RX, HSA, Dental, Vision, Life, and Disability; all of which FHU contributes a significant portion towards or, for some plans, covers 100% of the premiums
Generous Vacation and Sick leave programs
401(k) with employer match
Adoption Assistance program
Flexible schedules & Remote works options
Professional and career development opportunities including tuition reimbursement for continuing education.
Support of employee participation in professional and technical societies & various civic organizations.
Reimbursement of professional certification and registration fees.
FHU Employees are encouraged to participate in a variety of internal committees which include groups such as the Technology Committee, CAD Committee, FHUlanthropy Committee and the FHUn Committee, which plans multiple events that keep energy (and bragging rights) high and helps us remain a tight-knit team. We also enjoy many opportunities to socialize at various FHU sponsored events throughout the year.