Transportation Engineer Mid/Senior Level (National Transit Team)
September 11, 2023 by human.resources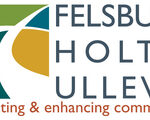 Website Felsburg Holt & Ullevig
FHU is a transportation consulting firm on a mission to connect and enhance communities. We are passionate about transportation's power to positively impact people's lives and bring joy and fulfillment to our employees. Every day we collaborate with communities to reshape mobility networks, improve safety, fix equity disparities, address environmental concerns, and harness cutting-edge technologies. It's exciting work that takes a smart, diverse, multidisciplinary team to deliver.
SUMMARY:
Felsburg Holt & Ullevig (FHU) is seeking an experienced, self-motivated mid/senior level engineer that is passionate about improving transit systems to connect and enhance communities. The ideal candidate has demonstrated success with transit planning, traffic analysis for transit projects, transit design, and project management experience. This position offers significant project management and technical responsibilities, as well as the opportunity to help establish and grow our new office in Salt Lake City, UT.
ESSENTIAL DUTIES and RESPONSIBILITIES include the following. Other duties may be assigned.
Works on a range of projects from start to finish. Projects may include general transit planning, corridor plans, alternative analysis, preliminary engineering, final design, and project implementation.
Manages a range of small to mid-sized transit projects.
Responsible for overseeing data collection, technical analyses, and written documentation.
Participates in and presents project findings in writing and at client meetings, technical group gatherings, and day or evening public meetings/hearings.
Applies microsimulation (e.g. VISSIM and TransModeler) and/or capacity analysis (e.g. Synchro and SimTraffic), modeling software and equipment to prepare engineering and planning documents for transit related projects.
Develops conceptual and/or final design plans and specifications for transit related infrastructure projects including signing, striping, signals, and roadway improvements.
Responsible for job specific quality system tasks as defined in the FHU quality manual.
Oversees and directs the analytical work of other engineers and planners.
Participates in the planning, estimation, and preparation of proposals as well as other competitive project pursuit elements such as client interviews.
Participates in business development efforts and assists with mentoring and project-related management of staff.
Builds and maintains client relationships.

Desirable areas of expertise include:

Transit planning and engineering for bus priority projects (transit signal priority, queue jumps, bypass lanes, bus bulbs, etc.).
Transit planning and engineering for Bus Rapid Transit (BRT) projects.
Experience with VISSIM and/or TransModeler, as well as Synchro and SimTraffic.
Experience with AutoCAD and/or MicroStation
EDUCATION and/or EXPERIENCE:
Bachelor's degree in civil/transportation engineering or a related field from an accredited four-year college or university.
Seven or more years of experience in transit planning and transportation engineering on transit related projects.
Certificates, licenses, registrations: Professional Engineer licensure Certificate or active pursuit of Professional Engineer license in Utah.
The actual offer will carefully consider a range of factors, including your skills, qualifications, and experience.
Transportation Engineer – Mid level $80,000 – 125,000
Transportation Engineer – Senior $125,000 – 150,000