Environmental Scientist Mid/Senior Level
September 11, 2023 by human.resources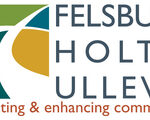 Website Felsburg Holt & Ullevig
FHU is a transportation consulting firm on a mission to connect and enhance communities. We are passionate about transportation's power to positively impact people's lives and bring joy and fulfillment to our employees. Every day we collaborate with communities to reshape mobility networks, improve safety, fix equity disparities, address environmental concerns, and harness cutting-edge technologies. It's exciting work that takes a smart, diverse, multidisciplinary team to deliver.
Summary
Felsburg Holt & Ullevig (FHU) is seeking a self-starting mid/senior level environmental scientist with at least seven (7) years of experience. FHU has established our environmental practice and is looking for a seasoned professional that brings pragmatic solutions that fits with our company culture. This position offers exciting project management and technical responsibilities, as well as the opportunity to help establish and grow our new office in Salt Lake City, UT.
Essential duties and responsibilities include the following:
Will be looked to as a technical resource in your field of expertise, which must generally pertain to noise and air quality assessment.
Participates in business development activities and takes opportunities to market to internal and external clients.
Participates in the planning, estimation, and preparations of proposals, as well as other competitive project pursuit elements, such as client interviews.
Works with UDOT, local agencies, and resource agencies primarily in support of transportation projects.
Works on and manages a range of projects, including small to mid-sized transportation projects, noise and air quality tasks, and/or larger multi-disciplinary projects.
Responsible for noise and air quality data collection, technical analyses, and written documentation.
Responsible for job specific quality system tasks, as defined in the FHU quality manual.
Other duties may be assigned as needed.
Qualifications:
Proven ability to effectively communicate through excellent technical writing skills and presentation of technical work to senior scientists, management, and external peers and clients.
Demonstrated success in establishing strong client relationships, business development, and proposal preparation.
Excellent technical interpersonal skills, and problem-solving skills. Must have excellent communication skills and be able to represent the firm effectively to clients, key public officials, and the community in general.
Education:
Bachelor's degree in field(s) of practice. Graduate degree preferred.
Seven years of experience in project production and technical professional activities