Planner III
September 6, 2023 by todd.draper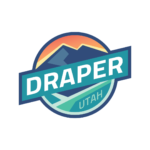 Website Draper City
Planner III (Long Range)
POSITION SUMMARY:
Under the general supervision of the Planning Manager, the Planner III performs a full range of professional city planning functions of moderate to complex difficulty. This position conducts both current and long-range planning functions. It is anticipated that 50% to 75% of the time will be spent on long range planning, with the remainder of time spent on current planning. Long range planning activities include ordinance and policy development, plan creation and implementation, and staffing various committees. Current planning activities include project management for development project applications. The position may also be assigned special projects.
We have a great team and Draper City is a wonderful place to work. We would love to see applications from all interested parties. The position is open until filled with a first review of applications on September 20, 2023.
For more information and to apply please use the following link: https://drapercity.bamboohr.com/careers/282 .