Planner
May 9, 2023 by bartonbrierley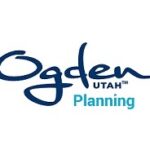 Website City of Ogden
Ogden, Utah
Full time $49,898.23-$74,847.36 annual salary plus benefits.
Applications must be received by May 29, 2023.
Ogden City seeks a planner to be part of a team that will shape Ogden's future.  Ogden is at an exciting time with a new downtown master plan adopted, major downtown revitalization projects starting, a new development ordinance underway, and a general plan update coming.  The planner will perform professional level work in the field of land use planning and development and provides information and assistance to developers, the business community, elected and appointed officials, and the public on planning, land use, historic preservation, housing, annexations, and development related matters.
Minimum qualifications are a Bachelor's degree in Urban Planning, Public Administration, Landscape Architecture, or a related field.  An equivalent combination of the above-stated work experience and education is acceptable.
Visit ogdencity.com for a full job description, details, and to apply.