Senior Planner
August 1, 2022 by scottam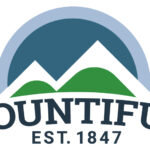 Website Bountiful City
Municipal Government
Overview:
Under general supervision of the Planning Director, the Senior Planner reviews a variety of current planning projects for conformance with City ordinances and programs to facilitate the orderly, integrated growth of the City of Bountiful. The position includes excellent opportunities for experience in a variety of planning initiatives and projects, including long-range planning. The Senior Planner is responsible for the Planning Department's day-to-day operations and works closely with the Planning Director; is a team leader/project manager that provides guidance and direction to other Planning Department employees; and may participate in performance evaluations.
Essential Job Functions:
Performs a variety of professional and technical duties related to implementing department work plans and programs and monitoring community compliance with established planning, zoning and development ordinances. Conducts research on issues, policies, and concepts pertaining to planning, zoning, and community development; presents findings to planning commission and city council; prepares written reports in response to application requests for zoning applications and various ordinance changes. Prepares proposals in draft form for amendments to zoning ordinance or policy governing local planning, zoning, and development. Conducts feasibility studies; prepares a variety of reports related to project progress; reviews and updates ordinances affecting planning, zoning, development and related departmental areas; assists in coordination of projects with other departments or governmental agencies. Meets with the general public to discuss planning, zoning, and development issues; assists the public to define concerns and presents public questions to management; follows up with public to apprise of policy and decisions. Participates in project review meetings with various department and developer representatives and identifies problem areas related to zoning and negotiates options for compliance.
Knowledge, Skills and Abilities:
Knowledge and experience in customer service or dealing with public in a professional environment;
Skill in establishing and maintaining effective working relationships with City officials, business owners/managers, State and Federal officials, and the public;
Skill in reviewing site and building plans;
Skill in researching a variety of short and long term community development plans;
Skill in analyzing/evaluating a variety of projects/plans to determine if they integrate with the City's short/long term community development plans and comply with applicable planning and land use code;
Skill in generating support for a variety of short/long term community development plans, goals, and objectives.
Qualifications:
Must have a bachelor's degree in urban planning or closely related field; and five to seven (5-7) years of progressively responsible experience; or an equivalent combination of education and experience.
Must process or be able to obtain a valid Utah Operator's License.
Must successfully pass a background check, driving record check and a pre-employment drug test.