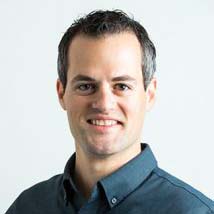 Mike West
Planning Division Manager
Lehi City
Mike West is the Lehi Planning Division Manager and has been with Lehi City since 2011. Mike completed his undergraduate degree in Urban Planning from the University of Utah and his graduate degree in Public Administration from Brigham Young University. Mike has earned his AICP certification from the American Planning Association and he also led the creation of the Jordan River Overlay zone that earned an American Planning Association award of excellence. Mike strives to find creative solutions to the challenges of a quickly urbanizing community that result in improved overall livability. Mike loves spending time with his family, playing outdoors, and writing and playing music.
Session(s):
2023 Fall Conference, September 28, 2023 4:00 pm
Have you ever wondered what ingredients you need to see greater success with your bike network among all ages and abilities? Join us as we discuss land use and the 5 design principles for a successful bike network (Cohesion, Directness, Safety, Comfort, and Attractiveness). We will share picture and video examples both locally and from the Netherlands to visualize these principles as well as show some possible design options here in Utah.
2022 Fall Conference, September 8, 2022 10:00 am
Come check out some new active transportation improvements including the I-15 grade separated bike/pedestrian crossing, frontage road trails, and new bike/pedestrian bridge over the Timpanogos Highway and see what Lehi is doing to plan for additional improvements to encourage walking and cycling.

= Keynote