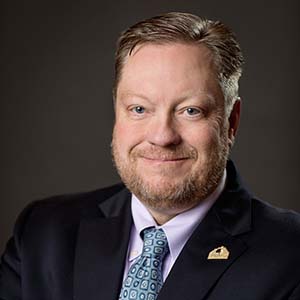 Troy K. Walker
Mayor
Draper City
Mayor Troy Walker is in his third term as the Mayor of Draper City. He serves Draper in several ways, including conducting council meetings, appointing key city leadership positions, and members of the many boards and commissions. He also acts as the liaison to Draper's Economic Development team, Diversity and Inclusion Advisory Committee, Mayor's Youth Council, Peer Court and Appeals Board. Mayor Walker works closely with other city, county and state governments, representing Draper City's interests and serving on several integral boards, including the Advisory Board for Utah Transit Authority (UTA), Point of the Mountain Development Commission (POMDC), Point of the Mountain State Land Authority (POMSLA), POST Council (Peace Officer Standards & Training), Lone Peak Hospital Board, Wasatch Front Regional Council (WFRC), and Active Transportation Committee (ATC). He is currently the Chair of the Conference of Mayors (COM).
Prior to becoming Mayor, Troy served as a Draper City Council Member, Assistant District Attorney for the Salt Lake County District Attorney's Office and Co-Chair of Draper Days Events. Troy has received the Utah Mayor "Best of State" award twice. In addition to his public service, he practices law full time, focusing on personal injury, products liability, criminal defense, and trusts and estates. He earned his J.D. degree and Dispute Resolution certification from Willamette University College of Law and holds a Bachelor of Science in Accounting from the University of Utah, as well as a commercial pilot license. As an avid mountain biker, he supports open-space and trails in Corner Canyon. He enjoyed coaching his sons and continues sharing his love of sports by serving on the Pete Suazo Utah Athletic Commission (PSUAC).
Session(s):
2022 Fall Conference, September 8, 2022 10:00 am
Maintaining Community Character: The cities of Bluffdale, Draper, and Lehi – located along the rapidly growing at the Point of the Mountain – have a rich historical character. The pressures of growth can wear at that fabric if not addressed. Hear what these communities are doing to maintain and evolve community character and make connections between the old and new residents of their towns – from the perspectives of their Mayors. A panel of mayors from these cities will present their perspectives.

= Keynote