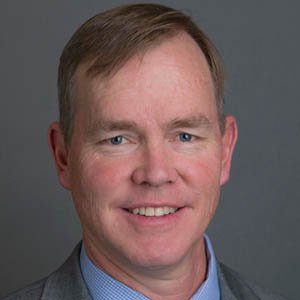 Steve Waldrip
Representative
Utah State Legislature
Steve Waldrip is a member of the Utah House of Representatives, representing State House District 8, which is comprised of the Ogden Valley and much of the east bench of Ogden, South Ogden, and Harrisville.  He lives in Eden in the Ogden Valley with his wife and four sons.  He was elected in November 2018, running on a platform of service to the community.Steve received his law degree from the U., then moved to Seattle where he earned an LLM (Masters) in tax law from the University of Washington Law School.  After working for a tax law firm in Spokane for less than a year, he returned to Utah and accepted a position with the Boyer Company as a project manager for the Business Depot Ogden (BDO) redevelopment project.  For 13 years he managed marketing, new development and leasing for the BDO project in Ogden.In 2013, Steve left the Boyer Company to do independent consulting work, spend more time with his family and spend more time on community and charitable causes. He co-founded a social benefit fund, the Rocky Mountain Homes Fund, dedicated to providing opportunities for home ownership to working class families in Ogden. He continued to work in independent real estate consulting and development. From 2007 to 2012 he served as a Board Member of the Ogden Nature Center, and as Chair of the Eden Parks Board from 2007-2011.  In 2015, Steve put forward his name and was appointed by the Weber County Commission to the Ogden Valley Township Planning Commission.  The Ogden Valley saw tremendous growth during that time, in which Commissioner Waldrip played a significant role.  During his time on the Commission, he also participated in the review and recommendation of the Ogden Valley Township General Plan update. He stepped down from the OVPC in June 2021. During his time in the legislature, Steve sponsored a number of land use and housing bills, becoming the go-to "expert" on these types of issues.  He was appointed as one of the House representatives to serve on the State Commission on Housing Affordability, where he was promptly elected as one of the co-chairs. In April 2022, Steve announced that he would not be seeking re-election to his House seat.  His reason for leaving is to spend more time working with the Homes Fund, to provide greater social benefit to the community and individuals.
Session(s):
2022 Fall Conference, September 8, 2022 11:10 am
In 2021, the state legislature passed a bill stipulating that in most residential zones in most municipalities, Accessory Dwelling Units (ADUs) that were located within a primary residential dwelling, were now permitted uses. The intent was to make up for the large deficit in dwelling units constructed over the past decade, and to provide some that would be more affordable. This action followed a national trend to address housing affordability, with mandating ADUs being viewed as easy, low-hanging fruit. So has it worked? Are there more ADUs being built and occupied in communities around the state? If not, why not? What other factors may be affecting the lack of proliferation of ADUs? Will these factors lead to more action in the upcoming legislative session? What about external ADUs? We'll try to address these and other questions about ADUs with our panel of experts in this session.
September 10, 2021 9:00 am
For several years now, Utah and many other areas have been in the midst of a housing affordability crisis. While there are many reasons for it, one that has garnered particular attention has been local land use practices, prompting regulatory and legislative initiatives. In Utah, the crisis has, among other things, led to the formation of task forces by business and government groups, and the establishment of a state level Commission on Housing Affordability. Rep. Steve Waldrip currently serves as the House co-chair of this Commission, which has been considering a number of policy proposals for recommendation for legislative action. Rep. Waldrip will talk about some of these policy considerations, their relative strengths and weaknesses, and their potential for legislative action in the upcoming session of the Utah State Legislature.

= Keynote