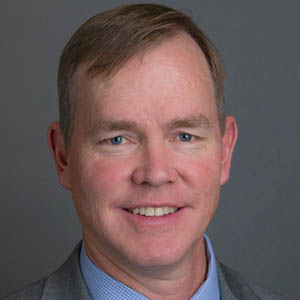 Steve Waldrip
Representative
Utah State Legislature
Steve brings experience in real estate development, law, and government operations and public/private partnerships to his service in the Utah Legislature. He completed his undergraduate studies in English at Brigham Young University, received a law degree from the University of Utah and a Master's in Taxation from the University of Washington. After practicing law for a short time, he joined the Boyer Company in Utah at the beginning of the Business Depot Ogden (BDO) project, an 1100 acre public/private partnership with Ogden City. Steve oversaw leasing and new development for BDO, managing a 6.5 million square foot portfolio, including the construction of 2 million square feet of new industrial space. He also managed construction and development of 250,000 square feet of commercial/office. As project manager at BDO and with a great team he brought half of a billion dollars in private investment into BDO and Ogden, negotiated over $250 million in lease transactions and helped create over 4000 new jobs in his 14 years at the project. Steve was elected to represent Utah House District 8 in 2018, and serves as vice chair of the Education Appropriations subcommittee. He also serves on Public Education and Government Operations Committees. Steve is the founder of Rocky Mountain Homes Fund, serves on the Boards of United Way Northern Utah and Ogden Valley Land Trust, and has represented District 8 in the Utah House of Representatives since 2018. He has a passion for finding creative solutions to difficult problems and has developed the RMHF model to bring market-based solutions to housing affordability.
Session(s):
September 10, 2021 9:00 am
For several years now, Utah and many other areas have been in the midst of a housing affordability crisis. While there are many reasons for it, one that has garnered particular attention has been local land use practices, prompting regulatory and legislative initiatives. In Utah, the crisis has, among other things, led to the formation of task forces by business and government groups, and the establishment of a state level Commission on Housing Affordability. Rep. Steve Waldrip currently serves as the House co-chair of this Commission, which has been considering a number of policy proposals for recommendation for legislative action. Rep. Waldrip will talk about some of these policy considerations, their relative strengths and weaknesses, and their potential for legislative action in the upcoming session of the Utah State Legislature.

= Keynote