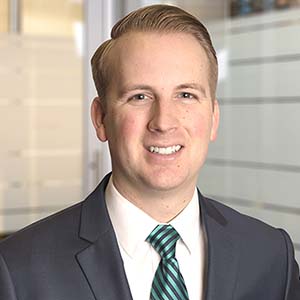 Aaron Wade
Associate
Gilmore Bell
Aaron B. Wade is an associate of the Gilmore Bell office in Salt Lake City. Mr. Wade was admitted to the Utah Bar in 2017 and the New Mexico Bar in 2018. He received dual B.S. degrees from Utah State University in Finance and Economics in 2012 (magna cum laude) and his J.D. (with highest honors) from the University of Utah, S.J. Quinney College of Law in 2017 where he was inducted into the Order of the Coif. During law school, he served as a Note and Comment Editor for the Utah Law Review and won the Western Region as a member of the Transactional Law Meet team. Prior to law school Mr. Wade worked as an analyst at Goldman Sachs.
Session(s):
2022 Fall Conference, September 9, 2022 2:30 pm
Is your community using all the tools available to finance public infrastructure? We invite you to come and listen to those who have experience creating, using and managing Public Infrastructure Districts. This session will provide valuable insight into why some communities find PID's vital to their growth as a community, what are the hurdles in creating PID's and what are the resources available to educate your elected officials and community members about this tool. Perspectives from local communities, the finance industry and development industry will be share in the robust review and conversation about PID's.

= Keynote