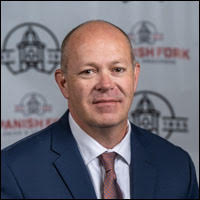 Vaughn Pickell
City Attorney
Spanish Fork City
Vaughn Pickell, AICP, is a planner and an attorney. Currently, he serves as the City Attorney for Spanish Fork and counsel for Central Utah 911. Before taking over in Spanish Fork, he served Bluffdale City, first as Community Development Director and then as City Attorney. Previously, he has represented Salem City, other cities and towns, and public and private sector clients. He is currently serving as Appeal Authority for Highland City and Vineyard City. He also served on the Lehi City Planning Commission from 2005 to 2008. Vaughn has experience in land use, development, easements, annexations, referenda, real property, and municipal law. He lives in Woodland Hills with the APAUT Executive Director and their two sons.
Session(s):
2022 Fall Conference, September 9, 2022 11:10 am
From Hideout to Grantsville, from Herriman to Providence and Plain City, the process of annexation of properties to municipalities in Utah is fraught with many problems. At one time, Utah's state code included a phrase that explicitly stated that urban development should take place in incorporated communities. But disputes between those who wanted municipal services so they could develop their land and those who hoped urban development would never disrupt their rural lifestyles, let alone raise their taxes to pay for those municipal services, led in the 1990s to what some called the "annexation wars," with sweeping legislative changes made to the state code to accommodate the various factions. The result was a mess of processes and contradictory procedures. Managing new urban growth invariably involves the growth of municipalities through annexations. While the code requires cities and towns to prepared annexation policy plans, they usually fall far short of their potential to anticipate and plan for new growth and expansion of necessary urban services. And how to balance the need to accommodate new growth, and preserve the rural, agricultural lifestyle in those outlying areas? We'll talk about these issues in this session and see what are some ways to deal more effectively with the need to expand municipal boundaries to deal with growth.

= Keynote