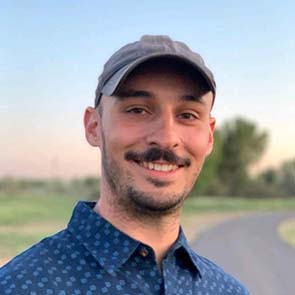 Tyler Torres
Tyler is a recent graduate of the University of Utah's Master of City & Metropolitan Planning program. He moved to Utah as a child and has grown up with a love for natural places across the West as well as the communities in them. Tyler has a professional focus on multimodal transportation planning, where he seeks to collaboratively bridge the gaps between established community values, technical analysis, and policy interventions, underpinned by an approach that centers around planning for equity and sustainability.
Outside of work, Tyler enjoys being outdoors to backcountry ski, backpack, and trail run, or trying his hand at some funky new recipe that he most certainly does not have the ingredients for. He is also worryingly passionate about dumplings and cargo bikes, especially in combination. Ask him about it sometime.
Session(s):
2023 Spring Conference, May 10, 2023 11:00 am
In partnership with the Gateway & Natural Amenity Region (GNAR) Initiative and the University of Utah's City & Metropolitan Planning program, graduate students Tyler Torres and Anna Maki are moving a project forward to gather insights and experiences from professionals who work in rural communities to plan active transportation projects. Our goal is to compile the collective wisdom of practitioners and best practice resources to create an accessible learning module that can be used by gateway rural communities to support their own efforts in making walking and biking safe, accessible, and enjoyable for all.

= Keynote