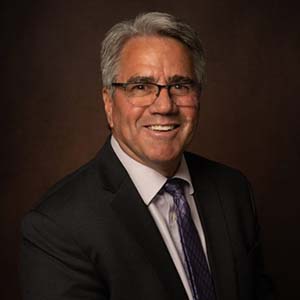 Gregory Todd
Director
Utah Office of Energy Development
Gregory Todd serves as the director of the Utah Office of Energy Development. His role is to provide leadership in making sure Utahns have secure, affordable, and sustainable sources of energy, and to provide advice to the governor and his cabinet. Prior to his appointment in 2022, Director Todd served for eight years on the Duchesne County Commission. His private sector career was spent in the oil and gas industry in Roosevelt. Todd is a resident of Roosevelt, and holds a bachelor's of science degree in Elementary/Physical Education from Brigham Young University.
Session(s):
2023 Spring Conference, May 12, 2023 9:25 am
Power access, supply, and reliability are critical to future growth in Utah. Everyone involved in the development process must work together using solutions that work if we want to keep turning on the lights. So, what is the state of power in Utah? Where do we need to be? What are the solutions government officials, staff, and private developers need to consider for ensure our bright future? Experts in the field will guide us through these issues.

= Keynote