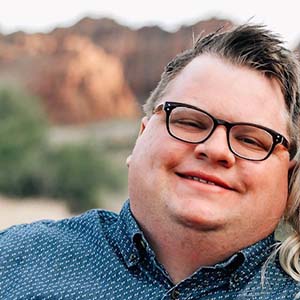 Sam Stout
City Planner
Saratoga Springs City
Sam is currently a Planner I for Saratoga Springs and has been with the city for a little over a year. Before that he worked in the Utah County Recorder's Office as a state certified Cadastral Mapper. The experience he has had working in a recorder's office has greatly helped him as a planner, and he wants to help bridge the gap between planning departments and county recorder's offices in regard to plat review. He grew up 11 miles south of Ogden in the small city of South Weber. He graduated from Weber State University with a B.S. in Geography, and later obtained a M.A. in Strategic Communication from Arkansas State University. When he is not saving the day one planning review at a time, he loves to spend his time with his wife and crazy dog watching campy tv shows, traveling, visiting family and friends, and smoking various meats.
Session(s):
2023 Fall Conference, September 29, 2023 11:10 am
Have you ever taken an intensively reviewed plat to the County Recorder's Office for recording, only to be told the plat has issues that need to be fixed before it can be documented? Has it been challenging to understand the requirements for different types of plats, such as Subdivision, Condominium, Annexation, Vacating, and more? The purpose of this session is for planners and all others involved with plats to learn from state certified cadastral mappers from various County Recorder's Offices in what they inspect in a plat before it is ready to be recorded. Come ready to ask questions and gain valuable insight in plat reviewal, so next time the plat is sent to the Recorder's Office, it is ready to be recorded.

= Keynote