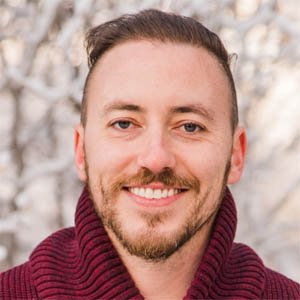 Matthew Starley
Landscape Architect and Bioregional Planner
Bear River Association of Governments (BRAG)
Matthew Starley is a Landscape Architect and Bioregional Planner currently working for the Bear River Association of Governments (BRAG) and will be joining the Greater Salt Lake Municipal Services District full time in October. He graduated with a master's degree from Utah State University in 2019, where he was honored as the Graduate Olmsted Scholar. His professional experience includes: Regional planning, Pre-Disaster Mitigation Planning, Scenic Management Planning, Transportation and Trails Planning, Urban Design and District Master Planning, as well as Site Planning and Design. He is motivated by the intersection between natural systems and the developed world and hopes to promote the health and resiliency of physical and social ecologies at all scales.
Session Information:
Planning for Community Resiliency: Looking Beyond Hazard Response
September 9, 2021 1:40 pm
The past year and a half have underscored the need for community resilience planning. Who could have predicted a global pandemic paired with localized issues of earthquakes and severe droughts? Yet frameworks of resiliency thinking allow planners to do just that – prepare for and adapt to the unexpected, aiming not just to survive but to thrive. Join Long Range Planners and partners from the Greater Salt Lake Municipal Services District (MSD) as they explore: * what it means to be resilient community; * how planning for resiliency differs between a more traditional municipality and a campus setting; and * what lessons MSD planners have learned during the past year of planning in diverse Salt Lake County communities. The presentation will be followed by a group discussion of the future of resilience planning in Utah and the tools that may help regional planners lead the state forward.

= Keynote