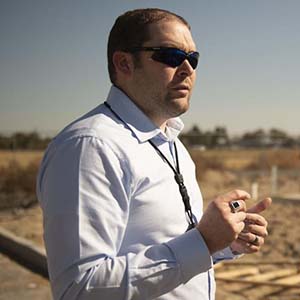 Jonathan Spendlove
Planning and Zoning Director
City of Twin Falls
Jonathan graduated from the University of Utah in 2010 with a Degree in Urban Planning. He worked a short while as a consultant focusing on General Plans and code revisions for rural towns in Northern Utah. Relocating to Twin Falls in 2012 set the stage for the next decade in his career. First working as a Staff Planner, then promoting to Senior Planner in 2016, and "recently" being appointed the Planning and Zoning Director position in 2018. As the Idaho APA Legislative Co-Chair for the last year, he has had a steep learning curve to become effective at helping shape state laws for a better future in Idaho.
Session(s):
2023 Fall Conference, September 29, 2023 1:30 pm
Zoning reform as a way to deal with the housing affordability crisis has been the emphasis of the state legislature for the last couple of years, and it looks like it will continue, certainly for next year's session. What might we have to look forward to?
APA Utah and Idaho's legislative chairs Wilf Sommerkorn, Scott Hess, and Jonathan Spendlove will be joined by ULCT's Legal Director Jared Tingey and Policy Director, Karson Eilers for a panel discussion on the possible changes to the land use code for next year.

= Keynote