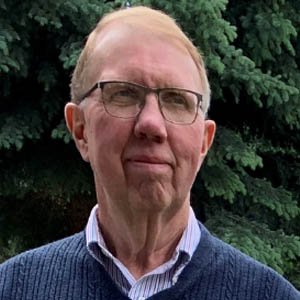 Wilf Sommerkorn
Deputy Executive Director
Utah Land Use Institute
Wilf Sommerkorn retired as the Director of Regional Planning and Transportation for Salt Lake County in 2019, where he served from 2014. Prior to that, he was Salt Lake City Planning Director from 2008 to 2014, and Director of the Davis County Community & Economic Development Department for 14 years prior to that. He was a planner in various positions with that Department from 1981. Wilf has also served as the Community Development Director for Centerville City, and as an adjunct professor of urban planning at the University of Utah, where he taught a class in The Politics of Planning, something every planner should know! Wilf has served as Legislative Chair for the Utah Chapter of the American Planning Association since 1990, where he has had a role in writing the state codes regarding land use. He was President of the APA Utah Chapter from 1986 to 1988. Wilf holds a BS in Physical Geography and Geology from the University of Utah, and an MS in Urban Planning from the University of Tennessee. Wilf now works with the non-profit Utah Land Use Institute as Deputy Executive Director, and also does planning consulting work through his firm, Sommerkorn Consulting. He is currently serving on the Kaysville City Planning Commission.
Session(s):
September 10, 2021 2:35 pm
The dynamics of interacting with your fellow council or commission members, as you deliberate in front of the public.
March 24, 2022 11:35 am
2022 Legislative Update--The APA UT Legislative Committee co-chairs will bring you up to speed on the latest and greatest, real-time happenings in the 2022 legislative session.
March 25, 2022 11:10 am
Open forum session to answer PC and CC questions.

= Keynote