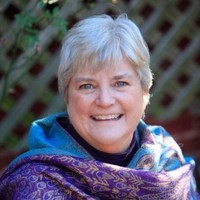 Nora Shepard
Nora Shepard worked as a planner for 44 years. She retired last December and is enjoying retirement in Moab, UT. Nora worked in a variety of places including: California, Salt Lake, Park City, and New Jersey. Ms. Shepard was also very active in the American Planning Association serving two terms as Utah Chapter President and was elected to the APA Board of Directors.
Session(s):
2022 Fall Conference, September 9, 2022 3:40 pm
Planners can learn from listening, talking, and observing other planners and professionals. Three recently retired planners (planning experts), with decades of experience, will reflect on the totality and breath of their careers. These reflections will provide answers to the question, "what do you wished you had known earlier in your career?" A professional civil engineer and practicing attorney will offer another perspective, answering the question, "what do you wish planners knew?" The insights of the session panelists will provide attendees with invaluable relationship, decision-making, and professional development guidance. This session will benefit all planners, including students, citizen planners, and professionals at various stages of their careers.

= Keynote