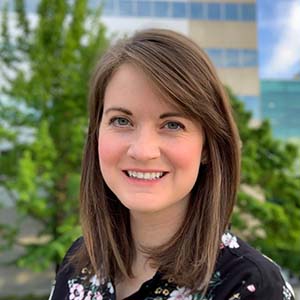 Shannon Ellsworth
Principal Advisor, Land and Water
Rio Tinto
Shannon Ellsworth serves on the Provo City Council and was elected in 2019. Shannon attended Utah State University where she earned a degree in environmental planning, and later earned an MBA at Brigham Young University. She is a certified planner with the American Institute of Certified Planners. After working for civil engineering firms in Utah and Arizona she now works for global mining corporation, Rio Tinto on land and water assets. Prior to serving on the Council, Shannon served as a member of the Utah County Planning Commission, Provo City Planning Commission, and on the West Side Advisory Group. She volunteers on the board of Conserve Utah Valley.
Session(s):
2022 Fall Conference, September 9, 2022 1:15 pm
A protected bike lane provides physical separation between a bicyclist or pedestrian and traffic. In essence they turn a bike lane into a trail, providing a safe and comfortable riding place for all ages and abilities. While protected bike lanes are rapidly growing around the world in Utah they are just getting started. Ogden and Provo are two of Utah's pioneers. This session will unpack the political, practical and financial issues and lessons that they sought to address and how things have unfolded to date.

= Keynote