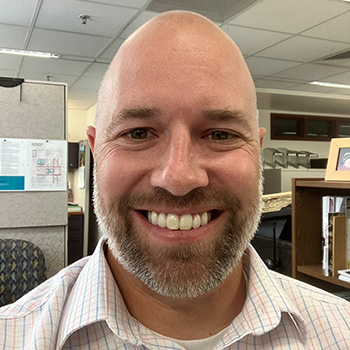 Brandon Rypien
Senior Planner
Ogden City
Brandon has over 15 years of professional planning experience working for local governments. He has been a certified planner for more than 10 years. His professional planning career has allowed him to work on a variety of major projects, including, citywide visioning, form-based codes, master planning, scenario-based planning, and site design. What makes him tick as a planner, is improving people's quality of life by designing places people love.
Session(s):
2023 Fall Conference, September 29, 2023 1:30 pm
Attendees will experience the UTA Ogden Express bus-rapid transit (BRT) system firsthand. Ogden's new BRT system includes 13 strategically placed transit stations that extend from Downtown Ogden to Weber State University. Each BRT station provides new opportunities to create places that inspire community and reinvestment. During the tour, attendees will learn about how neighborhoods are being bolstered around each station area. Ogden Express is providing residents and businesses with new opportunities to connect with the community.

= Keynote