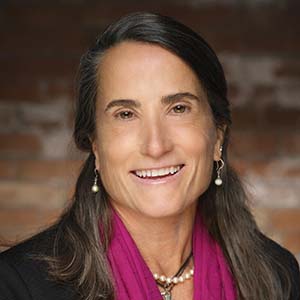 Meg Ryan
Senior Land Use Manager
Utah League of Cities & Towns
Meg Ryan has over 40 years of experience in land use planning and politics and holds a Master's Degree in City Planning from UC Berkley. She has worked in Boston, New York, the Bay Area and for Utah municipalities for the last 25 years. She presently assists the Utah League of Cities and Towns in land use trainings, the management of the Land Use Academy of Utah (LUAU.utah.gov) and whatever else Cameron throws her way. In addition to her work at the League she serves as the Appeal Authority for Morgan County and North Ogden. Meg also served on the State Board of the Olene Walker Housing Loan Fund for 10 years. Meg resides in Summit County with her family and 3-legged dog and when the land use arena gets to be too much she occasionally returns to Hollywood for film engagements.
Session(s):
2022 Fall Conference, September 8, 2022 1:15 pm
Planners, have you met all the recent deadlines for land use updates recently passed under State Law? Water, housing, internal accessory dwelling units, Lamma watershed protection areas? JK, no Lamma's yet but come to this session to learn about what was passed, where to look for help, and what may be coming down the pike this legislative session.
September 10, 2021 11:20 am
IZ? TOD w/MIHP? Confused? Let's decipher the acronyms into action! Come to a rapid fire introduction to the housing programs, and tools to consider in your community.
September 10, 2021 10:10 am
October 1st triggers the compliance date for HB82 internal accessory dwelling units. Open discussion to share implementation and discussion with fellow members. December 1 triggers the reporting requirement for submittal of the Moderate Income Housing Plan. We will share resources and provide any updates on the form and what changes may occur in 2022. Come with your story to share and questions as we all navigate these requirements together.

= Keynote